2018 First Team Results

1st Team friendly match vs GGU u18 Boys
Played at Filton Golf Club on Sunday 25th March 2018
am: 4x foursomes ; pm: 4x foursomes
Result: 8 - 0 to GLCGA
Our team: Caley McGinty, Alex Saunders, Alex Giles, Sam Round, Claudia Ovens, Grace Connelly, Rachael Archibald, Jess Brown
At last we saw a glimpse of spring!
The team pulled out all the stops from the start and were very happy to complete the morning foursomes with 4 wins. We changed the pairings for the afternoon; the pairs all seemed to gel well and spectators and supporters were treated to a display of more excellent foursomes play.
The result was an emphatic 8-0 win for GLCGA, but all credit to the GGU boys who battled well and once again gave us some excellent matchplay experience in preparation for SW inter-county match week.
We are extremely grateful to GGU for this annual fixture and hope it remains on the fixture list for many years to come.
Match sheet below
Andra Knight
Captain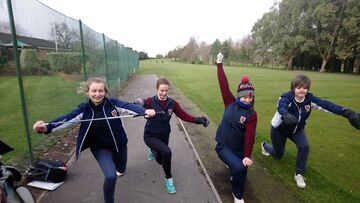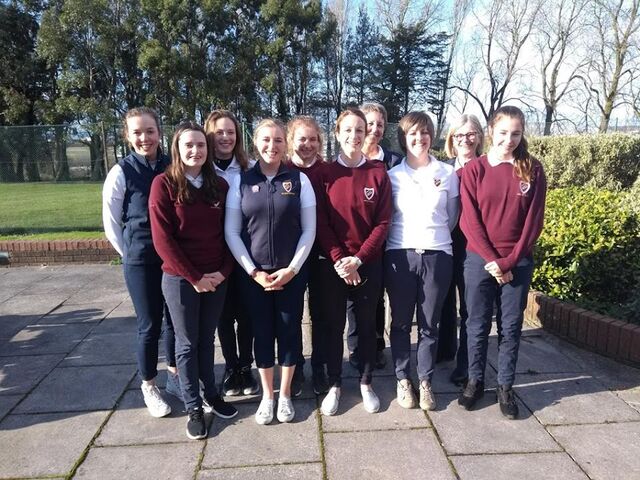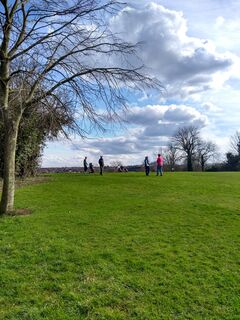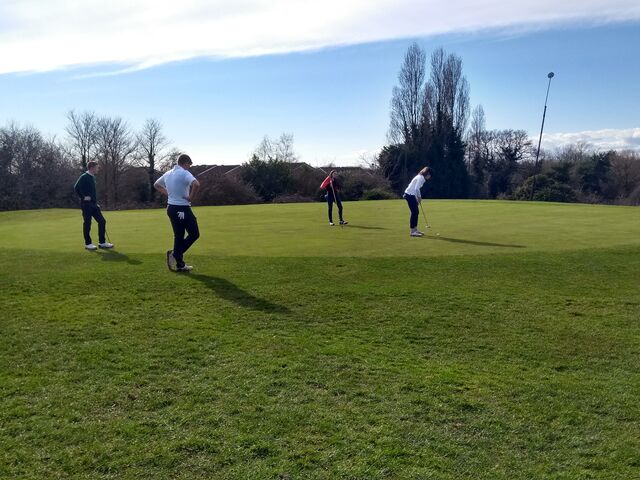 Glos 1 v GGU u18 boys Friendly Match sheet 2018.pdf
1st Team match vs Worcs/Here 1

Played at Cleeve Cloud Golf Club on Sunday 11th March 2018
4 x foursomes, and 8 x singles matchplay
Result: Glos 6 - Worcs/Here 6 A very friendly draw!
Our team: Ffion Tynan, Grace Connelly, Charlie Hiatt, Rachael Archibald, Jess Brown, Sophie Price, Kate Thurlow, Izzy Hopkins
We were treated to beautiful clear views in all directions during the morning foursomes which was played off the challenging yellow tees. All our foursomes pairs were new partnerships, Grace and Charlie, both left-handers, settled in well and came in with a 2/1 win, as did Rachael and Izzy - a fine result for Izzy on her debut! Score 2-2 after the foursomes.
The afternoon singles was played off the red tees; just as well as the weather became progressively less friendly, with a strengthening cold wind and a nasty shower tempting us to play a shortened course. But we're tough and we persevered and all the matches were played to the end, using the last minutes of daylight for the final match. Ffion managed a wonderful 6/4 win (was 4 under at that point), Charlie and Grace both managed comfortable wins (4/3), and Jess battled hard to win her point 2/1. Izzy was fighting back to the end but couldn't quite seal the deal, losing 1down. Kate , Sophie and Rachael lost to strong opponents, and the afternoon singles ended up a 4-4 draw too.
Summary: New partnerships tried, great battles fought, and excellent experience gained...
Well played everyone!
Match sheet below
Andra Knight
Captain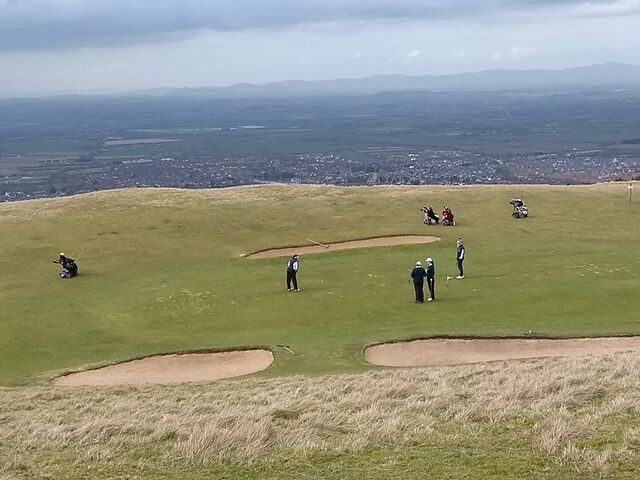 Charlie and Grace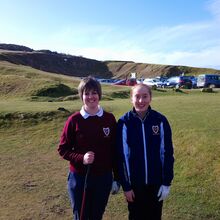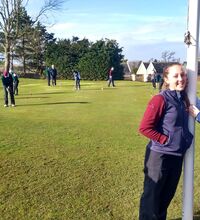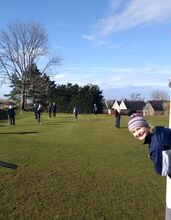 Rachael and Izzy Ffion .....................................and Jess!