GGG - 2021 News & Results
JENNY MAY DAY & END OF SEASON REVIEW
Sunday, 10 October, The Bristol Golf Club
The sun shone on us and the girls had a fantastic time playing in a Side Step Scramble around The Bristol GC on the annual Jenny May Day event, which for the last couple of years has been themed. This year, Lorna Evans our Captain decided it was going to be a Disney theme and the girls all did really well surprising many of the club's members.
23 girls competed in the Scramble and on hole 2 there was a guest golfer - Buzz Lightyear (aka Alex Saunders) who challenged the girls to nearest the pin. After last year's debacle when the Wicked Witch of the North (aka Janice) put more balls in the lake than she cares to remember, we were hoping for a much better performance - however of the 6 groups, Alex only beat one group, but she didn't put any in the water to add to the other Saunders balls from last year!
There was some excellent play around the course, with Lauren Bowers hitting her shot on the 2nd to within a foot and Lorna Evans also hitting her shot to within a foot of the pin on the 14th. The Par 3, 14th was quite a challenging hole for most of the groups, but Rhian McGinley's group all successfully hit the green - the best performers of the field on this hole.
Once the girls completed their rounds, they enjoyed their tea whilst completing the Disney and Golf Rule quiz and then the end of season review and prize giving took place.
Scramble Results:
1st Place - Taylor Hodgson's Team: Taylor, Millie Gait, Sofia Benitez and Una Morrissey
2nd Place - Rhian McGinley's Team: Rhian, Neve Jeffery, Lily Oswald and Lauren Bowers
3rd Place - Lorna Evans Team: Lorna, Elizabeth Robbins and Sophie Williams
9 hole comp - Maddie Bowers and Grace Baker
Quiz Winner: Sofia Benitez
Fancy Dress Winners:
1st Place - Frances Sullivan - Mad Hatter
2nd Place - Elizabeth Robbins - Elsa from Frozen
3rd Place - Rhian McGinley - Minnie Mouse and Mariella Buchanan - Captain Jack Sparrow
GGG Order of Merit - Stablefords
0 - 20 handicap category: Mariella Buchanan, Long Ashton
21 - 36 handicap category: Rosie Boyle, Long Ashton
37 - 54 handicap category: Ellie Holmes, Knowle
GGG Order of Merit - Combined Stablefords & Junior Opens
1st Place - Elizabeth Robbins, The Kendleshire
2nd Place - Frances Sullivan, Log Ashton
3rd Place - Sophie White, The Players
After the presentation it was time to announce our 2021/22 Captain and Vice Captain and I'm pleased to say that Gabriella Haynes of Knowle, is our new Captain and Molly Douglas of Brickhampton Court is our new Vice Captain. My thanks go to Lorna Evans and Issy Hopkins for all the support they have given me and the Committee and the Gloucestershire Girls over the past year and I wish them well in their future golfing and academic careers.
Finally, it was time to say our thank you's:
to the GGG Committee, Amanda Brown, Alex Saunders and Becky Hopkins, to the GLCGA Execs, to parents, grandparents and relatives who chauffeur their girls to and from various golf clubs and finance their girls' golfing passion and to all the golf clubs who have supported our events across the season.
As County Junior Organiser, I feel very privileged to be part of the Gloucestershire Girls set up, it's great to watch the girls reduce their handicaps, develop their games, make new friends and learn from their mistakes, but the time has come for me to step back and at the end of next year I will be stepping down from the role, so this is a plea to anyone who is interested in supporting Gloucestershire Girls from December 2022 to come and have a chat and work with me over the next season and have some fun with the junior girls.
Last but by no means least, this week was Parents in Sport Week, so it is pertinent to remind ourselves of the Parents Promise, so Parents I want you to promise your daughters:
to listen to them
to support them, and more importantly
to always highlight the positives.
Thank you for all your support over the past year and let's hope 2022 is as good, or if not better than 2021.
Janice
_______________________________________________________________________________________________________
NEW GIRLS' COUNTY CHAMPION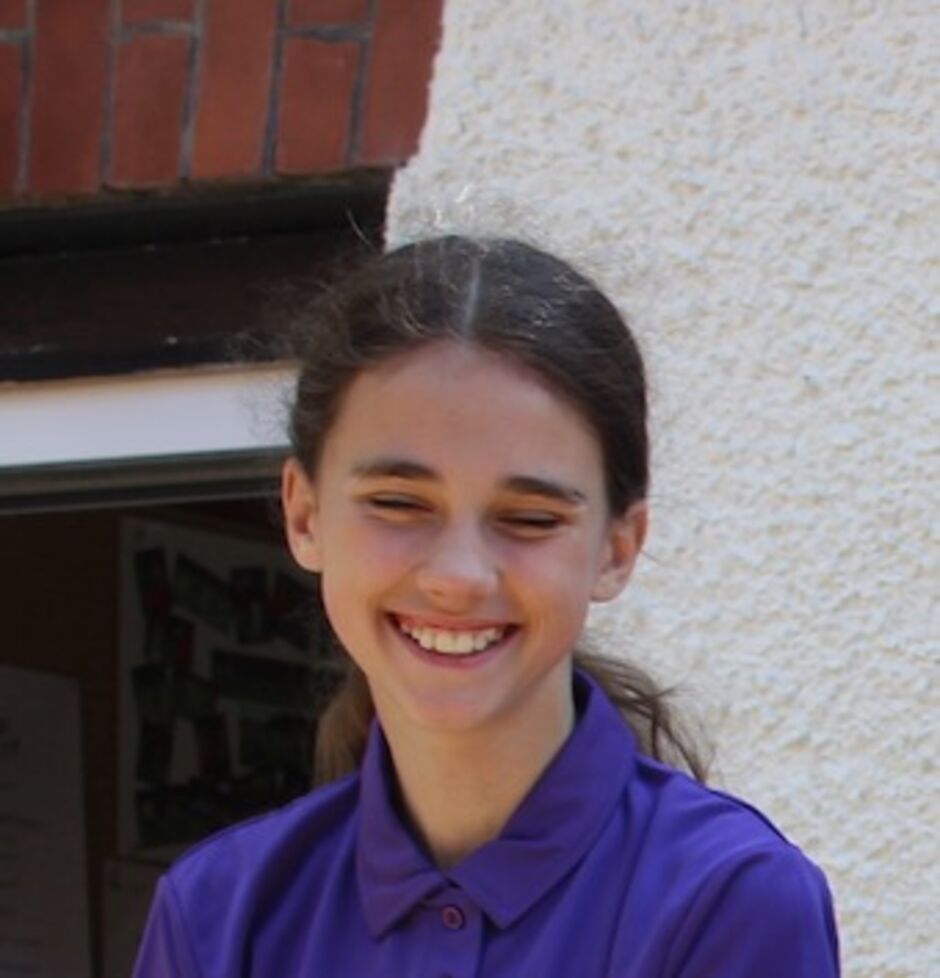 On an overcast, very windy and showery Sunday, 22 girls competed in the Girls' Championship at Filton Golf Club. This year we held our Championship alongside the GGU U16 Boys Championship working collaboratively to use a single venue very successfully.
Congratulations go to Taylor Hodgson from Long Ashton Golf Club on winning the County Girls' Championship. The end result was very close with Taylor winning on count back from Rhian McGinley from Ross-on-Wye Golf Club.
Our Nett Champion across all age categories was Lydia Sutherland from Cirencester Golf Club.
Due to COVID restrictions we were unable to have a presentation but hopefully by October and at the End of Season Jenny May Day we'll be able to celebrate everyone's achievements.
Many thanks to Filton Golf Club for hosting the Championship and to the members for supporting the girls (and boys). Thanks to the referees who gave up their time to ensure all the juniors knew what to do in the event of a stray shot and also to Dereck Butler, GGU's Championship Chairman who not only acted as starter for the day, but did all the pre-prep for the event, liaising with Filton Golf Club so that everything ran smoothly on the day.
You can view the full results on the GLCGA website:
https://www.glcga.co.uk/competition.php?compid=3319
Please email News & Results for publishing on this page to: janicemsaunders1@gmail.com