An Autumnal feel to the Autumn Bowmaker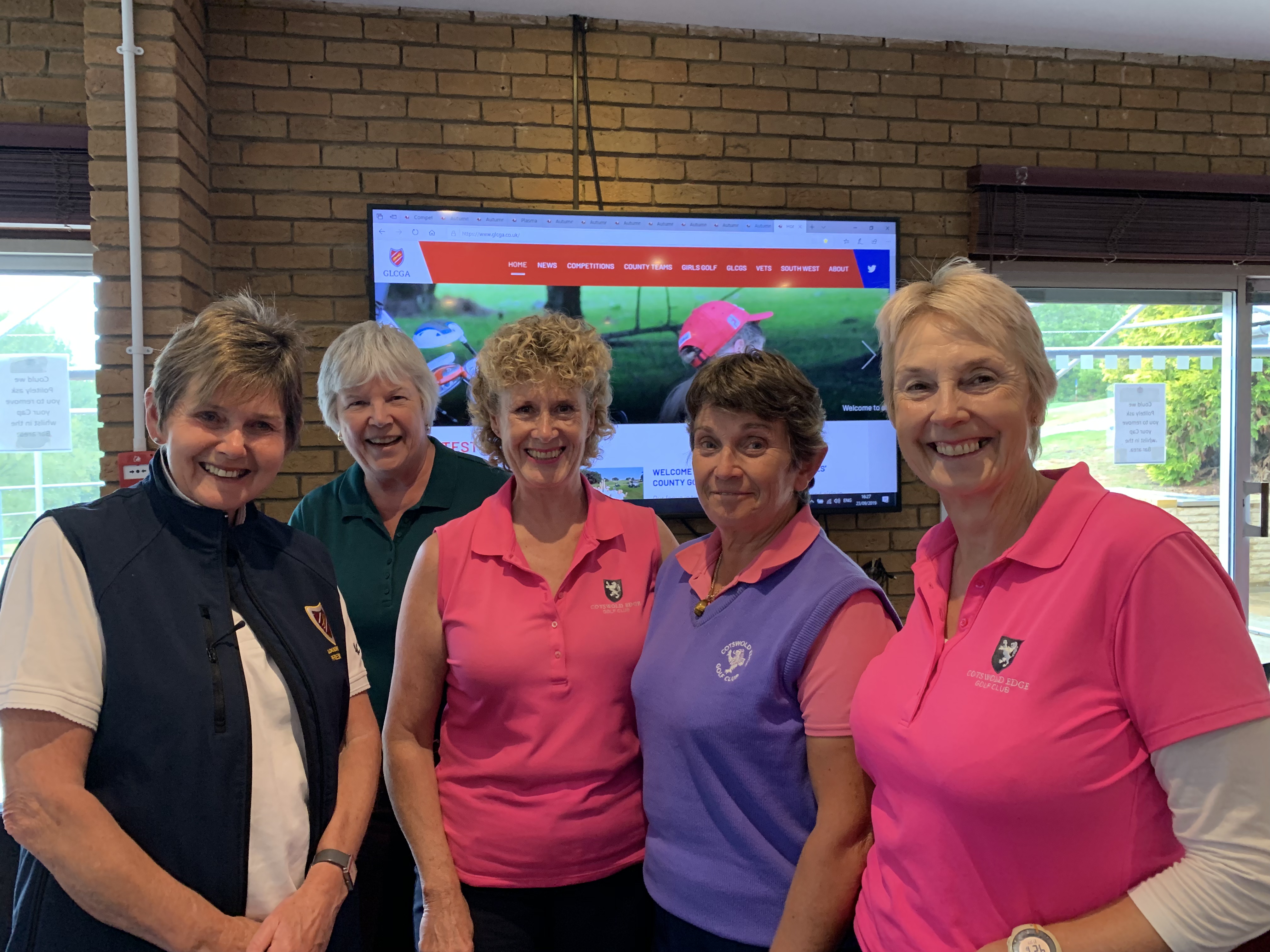 All smiles as the winning team from Cotswold Edge are pictured with Sue Rawles and Jane Rowell
21 teams got off from a two tee start at Gloucester Golf Club today in the popular Autumn Bowmaker, it was a nice start in the crisp Autumn sunshine but went decidedly downhill with rain coming in for the late starters.
County President, Sue Rawles, thanked Gloucester for their excellent hospitality today adding how nice it was to see the Club thriving again.
She went on to thank them for setting up the screen for our live leader board and also thanked the Starters and Nicky and Ben who looked after us with drinks and snacks.
There was added incentive today with Nearest the Pin prizes on all 5 Par 3 holes - a complimentary 4 ball voucher generously donated by the Golf Club.
As ever Sue thanked Jane Rowell for organising and setting up the competition with the added complication of software issues - very frustrating!
1st prize Debbie Pringle, Dottie Chilton ,Julie Paulette (Cotswold Edge) 78 points on countback
2nd prize Louise Dalgleish, Kathleen Briggs,, Heather Sheridan (Cotswold Hills) 78 points
3rd Prize Patricia Fluck, Pam Collins, Tess Dick, (Cotswold Hills) 77 points
Nearest the Pin on 3rd - Kate Dymoke (Cirencester)
Nearest the Pin on 9th - Mel Lee (Cotswold Edge)
Nearest the Pin on 11th - Sefton Hooton (Rodway Hill)
Nearest the Pin on 13th - Mel Lee
Nearest the Pin on 16th - Heather Sheridan (Cotswold Hills)