NEW COUNTY COACH APPOINTED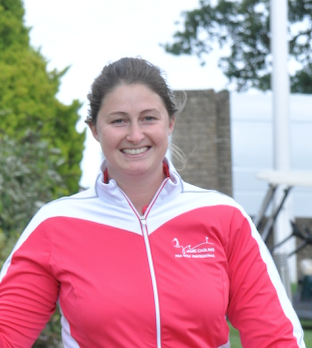 We are delighted to announce that Jamie McCormick has been appointed as the new County Coach to the GLCGA and will take up the position on 1st June 2021 in time to guide the team through the South West Inter Counties Tournament at Bristol & Clifton Golf Club starting on the 5th July.
Jamie brings a wealth of experience, as a past County player for Gloucestershire and now as a PGA Golf Professional based at Cotswold Hills Golf Club and the current Gloucestershire Girls' County Performance Coach enabling a smooth transition for our up and coming players into the 1st and 2nd team squads.
Jamie commented on her appointment "Anybody involved with GLCGA knows how passionate I am about this county, having been born and bred in Gloucestershire and worked my way up the ranks to represent the Ladies County 1st Team and now be a PGA Golf Professional, being able to coach the Gloucestershire Ladies to success has always been my dream".
County Captain, Sandra Gibbs commented: "I look forward to working with Jamie and I am sure she will bring her wealth of knowledge and experience to enhance Gloucestershire's squad".
We look forward to working with Jamie and are excited about the experience and motivation she can bring to our squads.
Vicky Watkins
County President