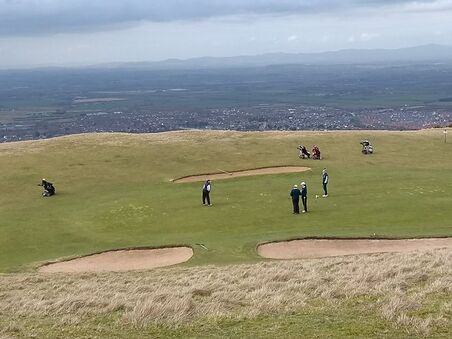 In our first Friendly Match of 2018 we hosted Worcestershire and Herefordshire at Cleeve Cloud Golf Club.
This was the first time at Cleeve for most of the players and the weather threw everything at them!
Starting with clear views in all directions for the morning foursomes and changing to a cold wind with a very nasty shower during the afternoon singles.
Great battles were fought, new partnerships tried and excellent matchplay experience gained.
Thank you everyone at Cleeve Cloud, and well done all!

Team: Ffion Tynan, Charlie Hiatt, Grace Connelly, Rachael Archibald, Jess Brown, Sophie Price, Kate Thurlow, Izzy Hopkins
The match was played on Sunday 11th March 2018 - Match Report