A Breezy Day's Golf in the Kitcat Cup at Lansdown GC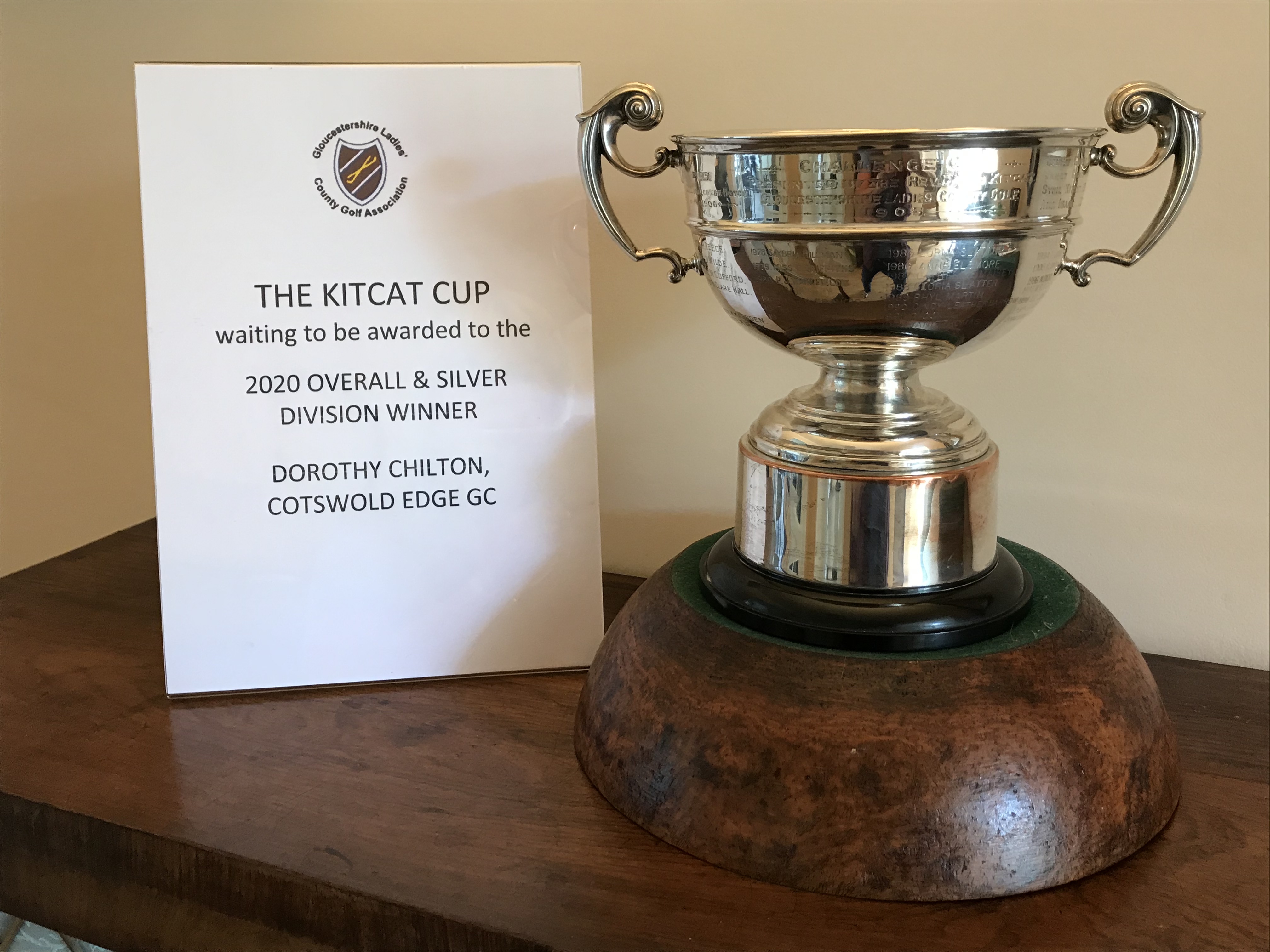 The Kitcat Finals at Lansdown GC proved to be more challenging than most of the 114 players taking part quite expected. There were very mixed Stableford point results in the face of a surprisingly biting north-east wind that blew throughout the day, and a Par 3 hole that requires a good drive over a wall and between some trees, which caused many a hiccup in the scores. Not to mention one group encountering Pablo, the pug dog out for a walk on the public footpath, who took it upon himself to snatch a ball off the Green and took some catching before it could be returned, duly sanitised, and replaced!
It was also very pleasing to see several Juniors (one aged 10 years) taking part having qualified at Club level and acquitting themselves very creditably, featuring among the prizewinners (see full Results under Competitions elsewhere on the website):
Overall Winner (Silver & Bronze Divisions) of the Kitcat Cup and Winner of the Silver Division: Dorothy Chilton, Cotswold Edge, with 35 points (c/b)
Winner of the Bronze Division: Lydia Sutherland (Junior), Cirencester, with 34 points.
Runners-up: Silver Division: Sophie Perks, The Kendleshire; Bronze Division: Elkie Sheppard, The Kendleshire
3rd place: Silver Division: Sefton Hooton, Rodway Hill; Bronze Division: Flora Samiei, Lansdown
4th place: Silver Division: Alison Hooper, Henbury; Bronze Division: Jackie Heaven, Henbury
5th place: Silver Division:Debbie Plane, Brickhampton; Bronze Division: Sarah Pimblett, Long Ashton
Overall we all had a very enjoyable day and are very grateful to Lansdown GC for hosting the event, presenting the Course in such a good condition, and managing to provide refreshments and drinks in these Covid-19 challenging times. My particular thanks also go to Millie Parker, Anne Martin and the Ladies Section for their organisation, support and 'spotting' throughout the day. But the 'prize' for the day goes to the gentleman Past-Captain who, having finished his stint as Starter in his best blazer, proceeded to change into other clothes and re-appeared as part of a team of volunteers building a new flowerbed.
Jane Rowell, Competition Secretary