Club News
We need to hear from you with snippets of news from your club!
Golfing feats, social occasions, quirky stories ..... they can all find a place here.
---
Tewkesbury Park Ladies raise over £1,000 for St Richard's Hospice.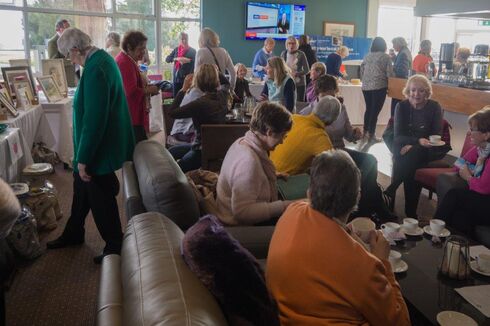 Lady Captain Fiona Hudman said a huge thank you to everybody who helped , donated , brought & supported , and came to our Coffee Morning. what a great day we all had with cakes , art , plants , raffle , putting comp , brick a brac , Amanda's pretty special stall & simon Chorley antiques valuations , we had an amazing 70 people come along and it was nice to see some old friends as well as new , thank you to the hotel staff for keeping us topped up with coffee & tea , we raised an amazing amount £1,054 , again good to see everybody enjoying themselves.
---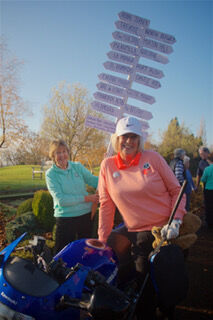 Henbury welcome new Lady Captain

Henbury's new Ladies' Captain Glenda Hanmer certainly enjoyed her Drive In on 15th November. After a mini " This is Your Life" her first drive as Captain was straight and true, which was followed by 82 ladies playing in a ten hole Texas Scramble generously donating to Glenda's chosen charity for her year, The Brandon Trust.
The Brandon Trust is a Bristol based charity supporting children, young people and adults with learning difficulties and autism. They provide high quality , individualised support that focuses on enabling people to achieve their personal goals and ambitions, and to be as free as they can in their everyday lives.
Glenda hopes that whatever is raised during her year through various events will help support this worthwhile charity.
---
Cleeve Cloud Ladies - Lady Captain's Day
We had a Gorgeous day for our Lady Captain's Day on 19th May. Theme: Royal Wedding of course! Photos show the members of the wedding party, Her Majesty teeing off and Her Majesty high fiving her playing partners on the 18th green. She was then served canapes and Coronation Chicken in the Clubhouse.
---
Ladies taster Sessions are now underway at Knowle Golf Club
This is an Invitation to experience the Game of Golf
Free of Charge!
Please click on the pdf file below for more details
Knowle Ladies Taster sessions.pdf
---
Tewkesbury Park Ladies - Gold Cup Event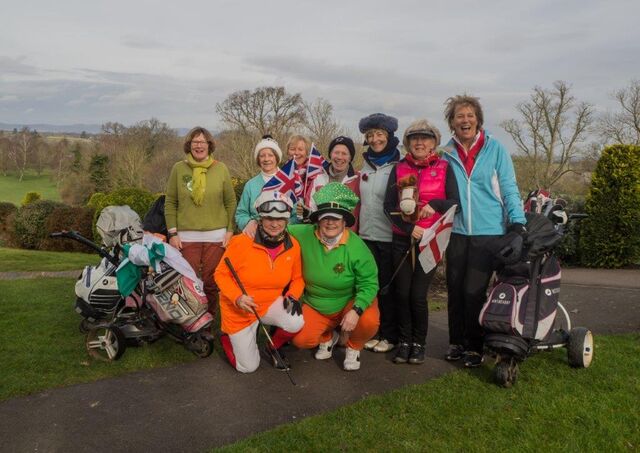 Tewkesbury Park Ladies marked the Cheltenham Gold Cup Meeting when they dressed accordingly for an England V Ireland Match.
The going was soft but the mood was generous as monies from the match and the subsequent sweep stake went to towards the Lady Captain's Charity www.footstepsandc.org.uk . Wednesday 14th March 2018
Painswick Golf Club
Dan Murphy from National Club Golfer Magazine played 16 courses in eight days across the south west as part of research for the upcoming England's Top 100 Courses 2018. The tour started in Gloucestershire...and guess who's been rated...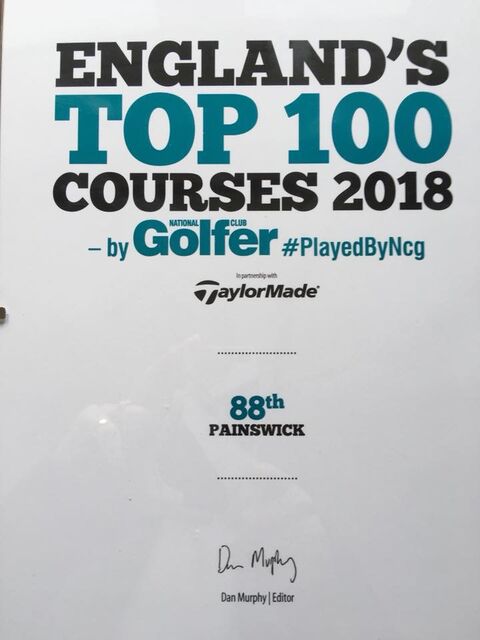 How did your course do? Do let us know.
Jan 2018
---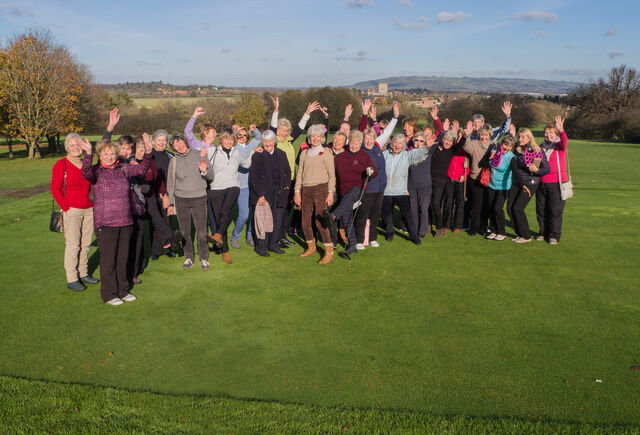 Tewkesbury Park Ladies joined new Lady Captain Sally Morgan for her Drive In on Wednesday 8th November.
Sally has chosen Footsteps as the charity for her year in office. They are a local charity which provides support for anyone affected by pregnancy related issues, the loss of a baby or for those struggling with infertility.
For more details please go to www.footstepscandc.org.uk
---
MEMBERS' BUSINESS WEBSITES
Some of our members have golf related businesses. Here are their details and websites.
RED TEE BREAKS: Golf Tour operator with a difference, with focus on the lady golfer. Golf holidays are arranged with you, the lady golfer, in mind! The company works with you to make sure you get what you want from your holiday, whether that's in the UK or overseas, whether you are coming as a member of a group or whether you choose to join one of their events as a single person.
Visit the website for more details
ARCHIVED NEWS
---