2020 AGM

24th February 2020
About 140 ladies attended the GLCGS AGM at Hatherley Manor, many of them enduring extended journeys due to the floods. More than 100 stayed for lunch after the meeting. Everyone enjoyed chatting to old friends and new, especially as so many of us have not been able to play much golf in recent months because of the appalling weather! Here's hoping that a wet winter is followed by a glorious summer! Very best wishes to the new committee for a successful year.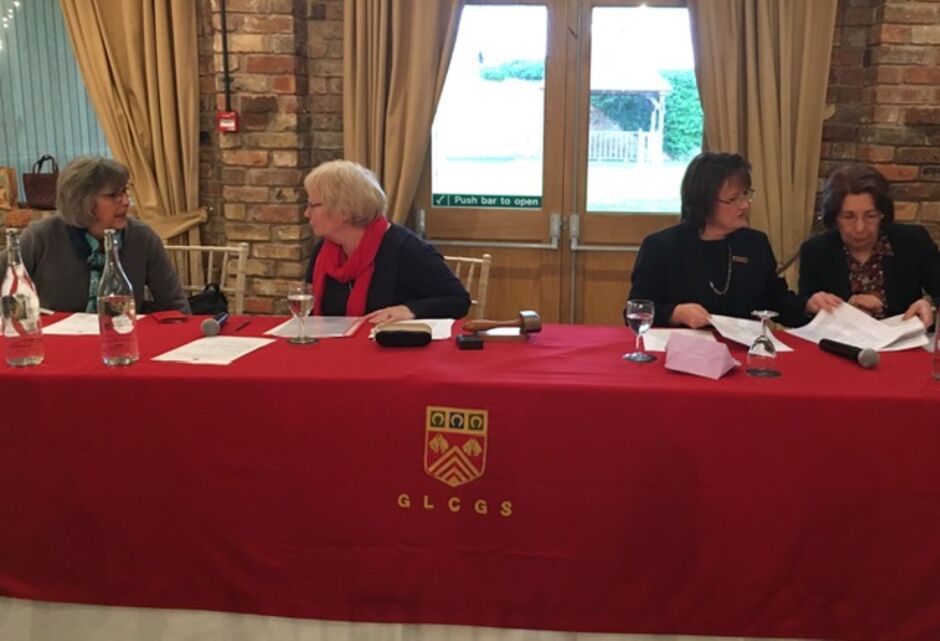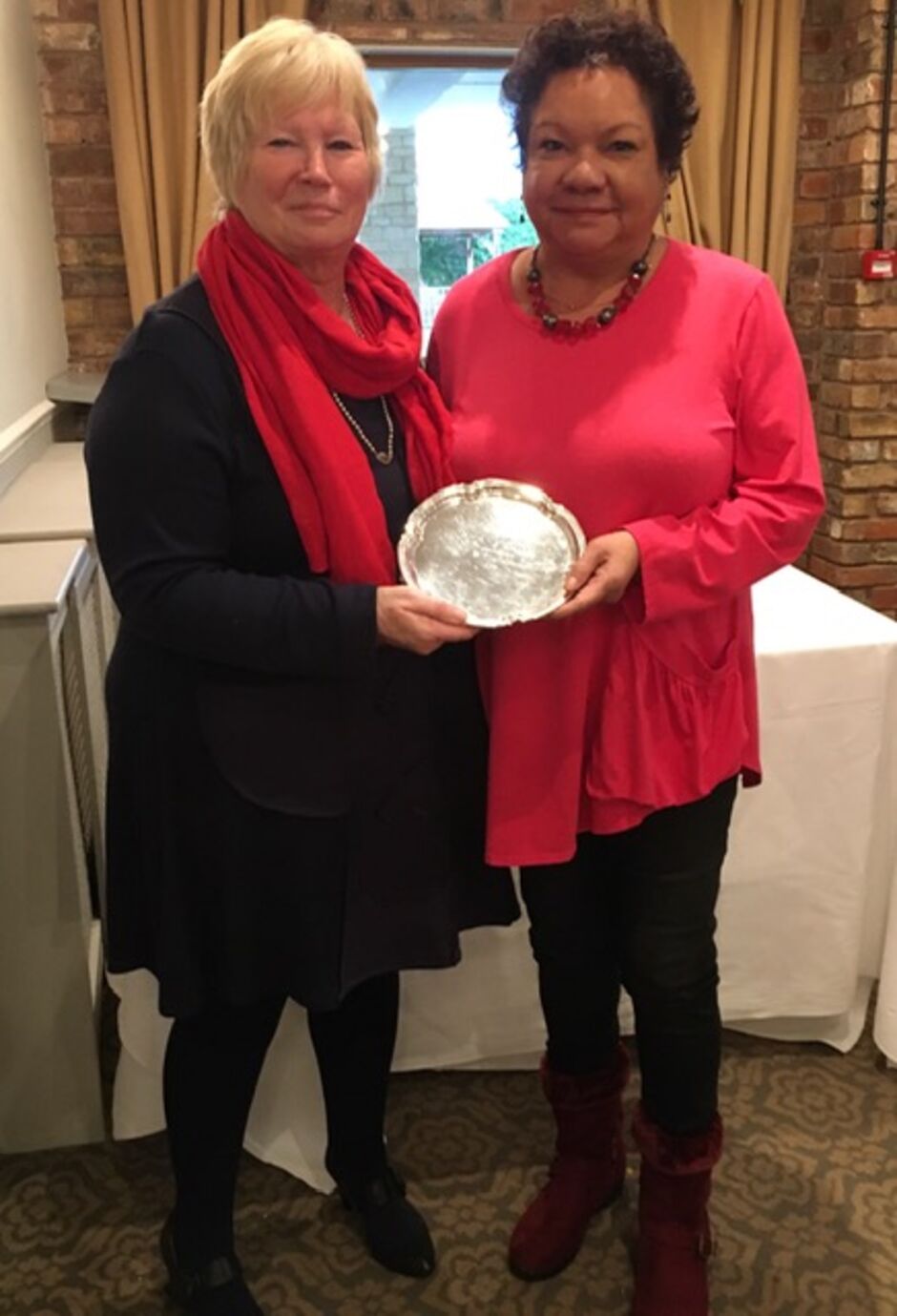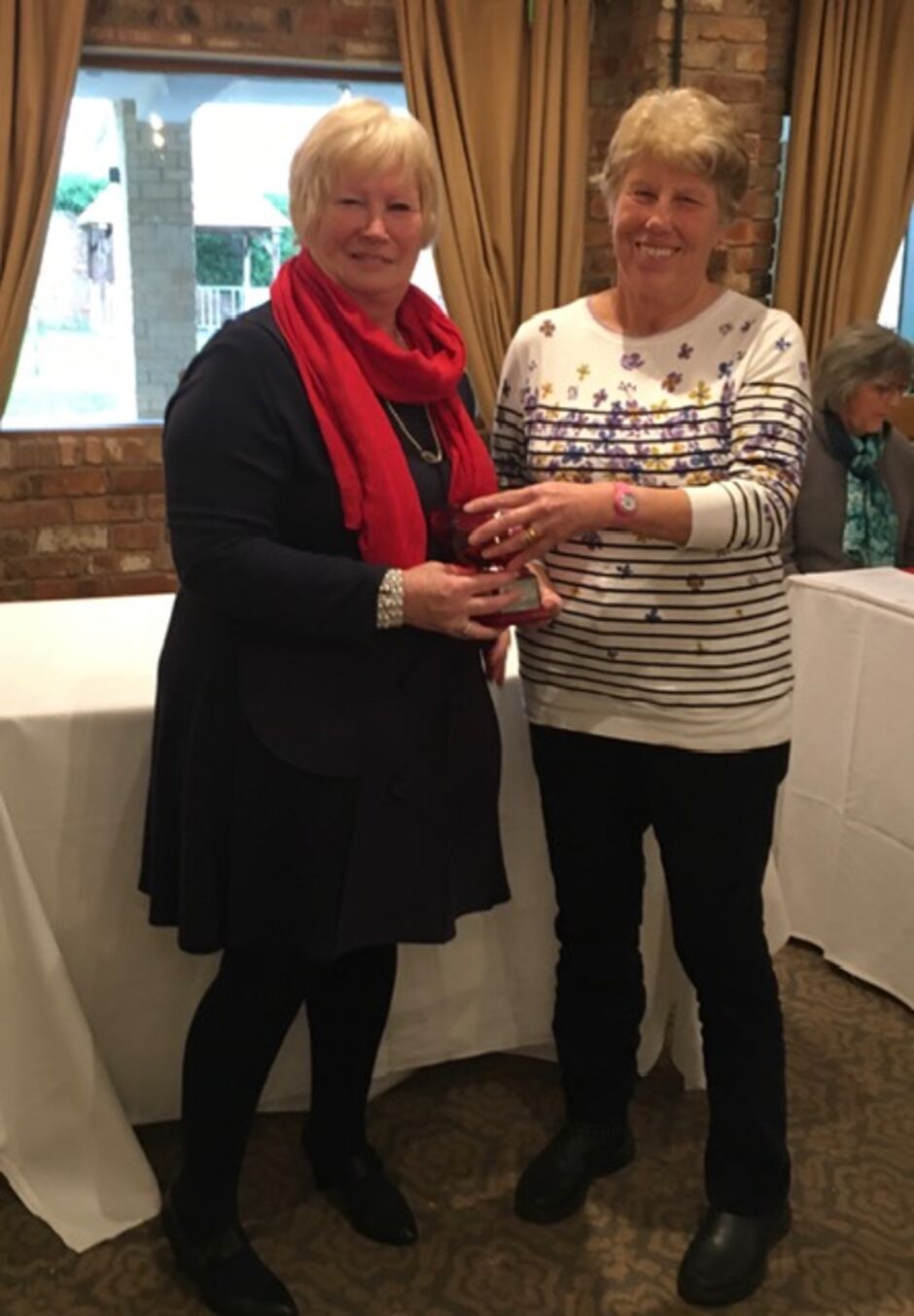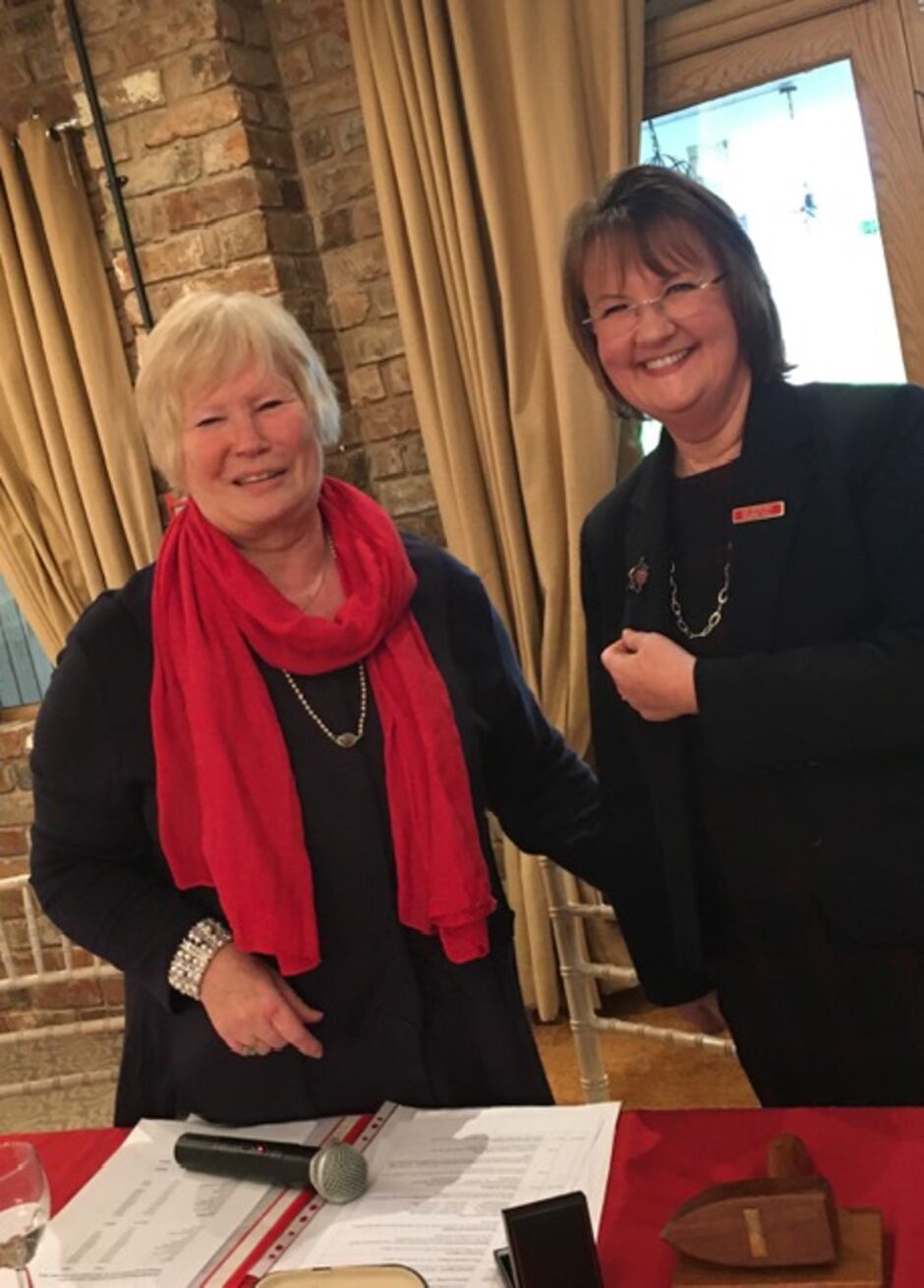 Ready for action Prizewinners Sefton Hooton and Ann Sedman Handing over the badge
---


---
UNFORTUNATELY ALL OF OUR GOLFING EVENTS AND MATCHES IN 2020 WERE CANCELLED DUE TO COVID 19. THE ONLY EVENT TO TAKE PLACE WAS THE agm IN FEBRUARY. RESTRICTIONS CAME IN AT THE END OF MARCH 2020. SOME ATTEMPTS WERE MADE TO HONOUR FIXTURES BUT ALL FELL VICTIM TO CHANGING CIRCUMSTANCES AND UNCERTAINTY ABOUT GROUP GATHERINGS. IT WAS EVENTUALLY DECIDED TO CANCEL 2020 AND ALL OF THE COMMITTEE AGREED TO STAY ON FOR 2021. hOPEFULLY THE SOCIETY WILL HAVE A MORE NORMAL SEASON IN 2021.