First Team
The Gloucestershire First Team have been very successful over the years winning the annual South West Regional Championship ten times over an 11 year period (2008-2019) and progressed to win the national title of England Womens' County Champions 3 times, in 2016 (Waterlooville GC), 2018 (Royal North Devon GC) and 2019 (Delamere Forest GC), and were runners up to Yorkshire in 2017 (Felixstowe Ferry GC) .
In 2020, the format of South West Inter Counties Championship was due to be changed. Instead of playing a different County each day in 3 Foursomes in the morning and 6 Singles in the afternoon the format allowed a reduced programme with 2 Foursomes and 3 Singles matches played each morning and afternoon, therefore reducing the duration of the Championship to 2.5 days play. Unfortunately due to COVID-19, both South West Inter Counties Champs, due to be held at Dudsbury GC and County Finals, due to be played at Spalding GC were cancelled.
In 2021, Gloucestershire hosted the new format South West Inter Counties Championship at Bristol & Clifton GC and Somerset were crowned the South West Champions and went on to play at Denham GC in County Finals, coming a very credible 2nd.
The 2022 South West Inter Counties Championship is to be hosted by the defending Champions, Somerset and is being held at Clevedon GC between 4 - 6 July.
The Gloucestershire team is selected each year by the County Captain, mainly, but not exclusively from the Training Squad. The other SW teams are Cornwall, Devon, Dorset, Somerset and Wiltshire.
Some history:
Gloucestershire first entered a team in the Inter County Championships in 1900 (See About Us). Since then the GLCGA has had varying degrees of success, with 2005 and 2006 looking very promising - the team won through to represent the South West in the England National Finals and gained runner-up spot on both occasions, only being beaten on countback.
Then followed a run of six consecutive years of retaining the South West title and qualifying to compete in the Finals but not managing to gain the coveted title. Our team was gaining experience all the while, and in 2016, under the captaincy of Andra Knight, the very young team again retained the SW title and in the Finals managed to defeat Yorkshire 5-4 on the final day to win the coveted trophy at Waterlooville Golf Club and claim the title of England Golf County Champions for the first time. It was a magical, historic day! In 2017 we were runners up, to Yorkshire, at Felixstowe Ferry Golf Club. We regained the title in 2018 at Royal North Devon Golf Club, and managed to retain it in 2019 at Delamere Forest Golf Club.
Gloucestershire: 2016 England Golf County Champions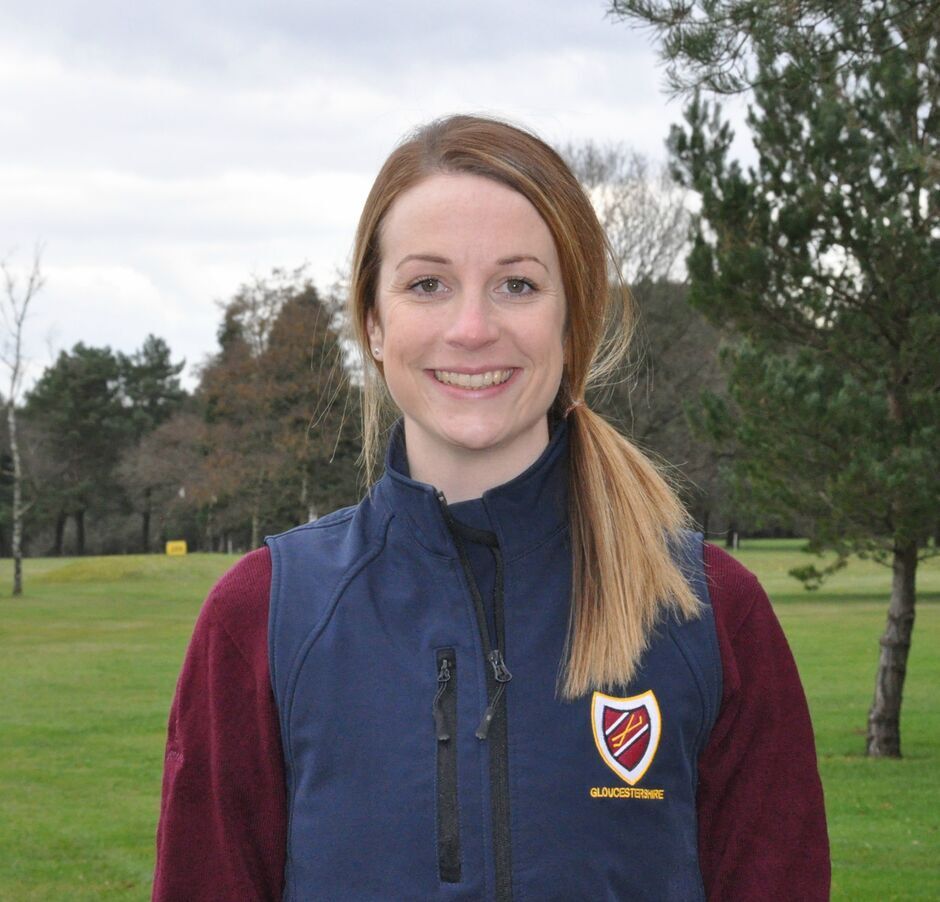 So exciting to win for the first time!
Gloucestershire: 2018 England Golf County Champions
Flying the flag for Gloucestershire!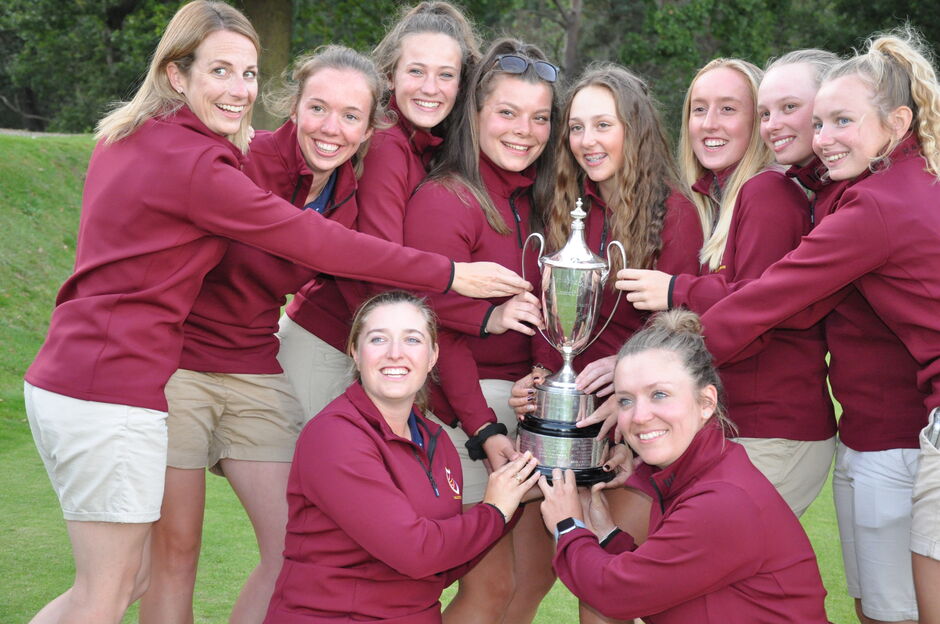 Gloucestershire: 2019 England Golf County Champions
Officials
Sandra Gibbs
Captain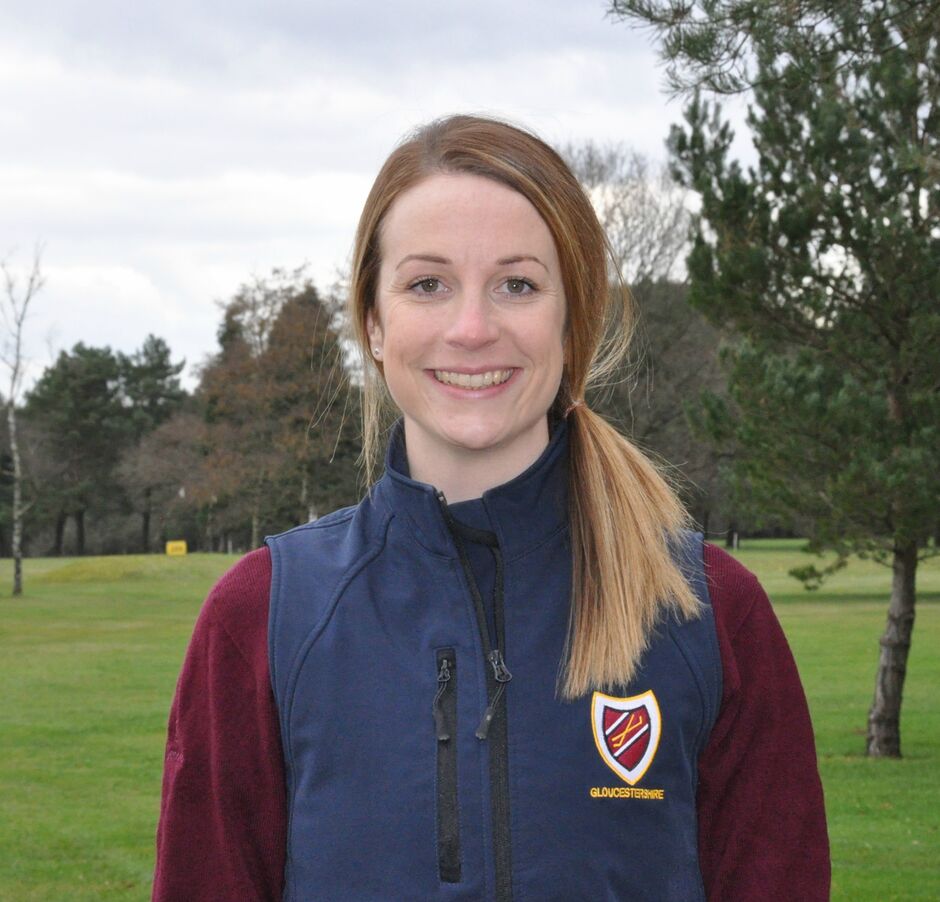 Sam Round
Vice Captain