RESULTS & NEWS 2016
From County Captain Andra Knight
1st Team match vs Worcs & Here 1
Played at The Bristol Golf Club on Sunday 24th April 2016
Result: Won by Glos 9 - 3
Our team: Ebonie Lewis, Becky Gibbs, Jane Rees, Alex Saunders, Charlie Hiatt, Alex Giles, Claudia Ovens, Louise Church
A special thank you to Louise for having stepped in fairly last minute owing to one of our players having had to withdraw with a chest infection.
We were lucky to avoid rain all day, and enjoyed clear views over the Bristol channel. Having said that the weather was not exactly as warm as one might expect for late April!
After the morning foursomes we were 2.5 - 1.5 up, a very good position after hard-fought matches all round.
The afternoon singles were led off by Ebonie Lewis, and we achieved an impressive 6 wins, one halved match and only one loss, and that against a very strong opponent.
All in all a very happy friendly match, played in great spirit. Our thanks to Sue Birch (WHCLGA Captain) and Sylvia Laws (WHCLGA President) for a most enjoyable fixture.
We were delighted with the result and extremely grateful to all at The Bristol Golf club for having made us so welcome and for looking after us so well. Their tomato soup at lunchtime and their post match carrot cake were particularly delicious!
2016 1st Team Friendly v Worcs & Here 1 .pdf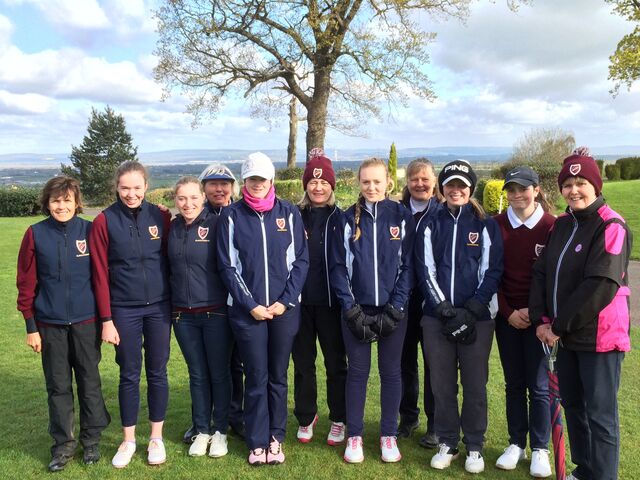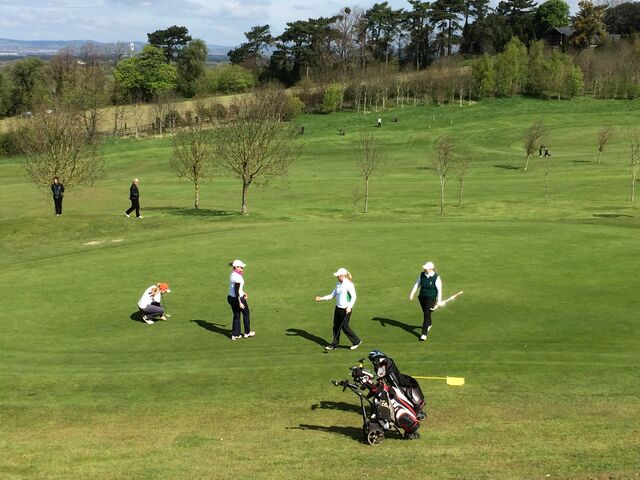 1st Team match vs GGU u18 boys
Played at Shirehampton Park Golf Club on Sunday 13th March 2016
Foursomes matchplay
Result: Won by GGU u18 boys: 4 1/2 - GLCGA 3 1/2
Our team: Bethan Popel, Alex Saunders, Grace McLaughlin, Charlie Hiatt, Claudia Ovens, Rachael Archibald, Carys Parker and Ffion Tynan
Beautiful weather prevailed all day; what a perfect day for golf!
We agreed to play foursomes matchplay both morning and afternoon which gave us the chance to try out some different pairings.
The boys played exceptionally well in the morning and we only managed to halve one of the four matches, leaving us 3 1/2 - 1/2 down by lunchtime….
In the afternoon feisty Glos found another gear and finished strongly, winning three of the four matches.
Overall result was a deserved win for the boys, but our team came away with many positives, especially from the afternoon's matches.
Morning highlights:
- Carys chipped in on the 9th, and Claudia sank a great put on the 15th on their way to halving their match;
- Rachel and Ffion scored a great birdie on the 12th;
Afternoon highlights:
- No less than 5 birdies for Bethan and Alex, taking revenge on the boys for their morning loss!
- An awesome eagle on the 3rd hole for Grace and Claudia;
- Fightback of the day goes to Carys and Ffion who clawed their way back from 4 down to win on the 18th.
2016 1st Team Friendly v GGU u18 boys Match Sheet.pdf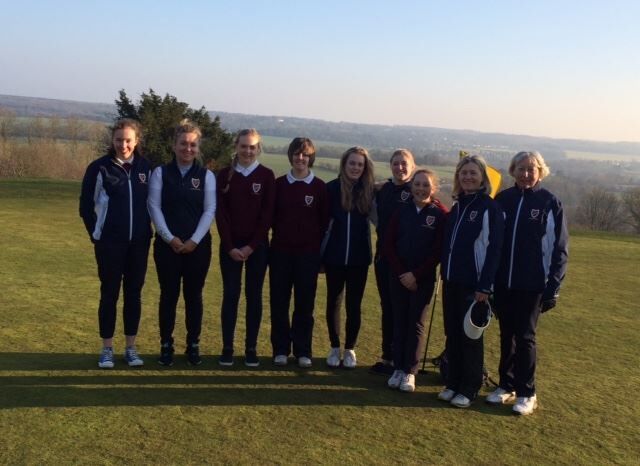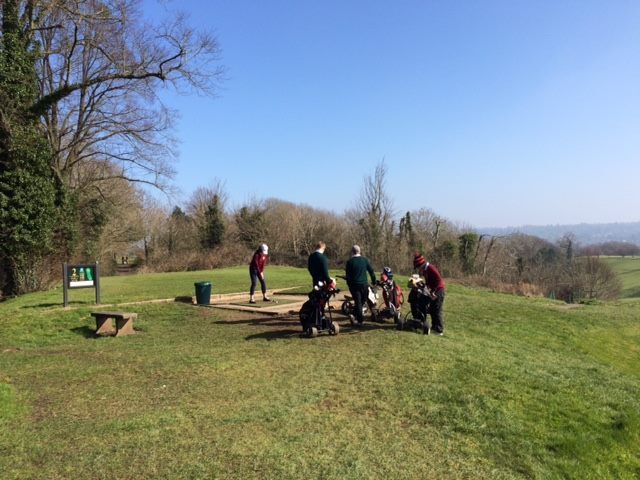 1st Team match vs England SW Girls
Played at Lansdown Golf Club on Sunday 28th February 2016
Singles matchplay
Result: Glos won 3 1/2 - 2 1/2
Our team: Jane Rees, Becky Gibbs, Charlie Hiatt, Claudia Ovens, Rachael Archibald and Carys Parker
Two of our girls, Ebonie Lewis and Alex Giles, are in the SW squad and so they played for the opposition.
A very chilly north easterly wind made for tricky conditions, but the squad was well prepared, set off in good spirits, and played some excellent golf against the talented SW squad. The match was close with four of the six matches finishing on the 18th.
We won two of the matches, lost one and halved three - (and the point we lost was lost to Ebonie Lewis…….so technically could we claim that for Glos too?!)
It was a great result, and a very encouraging start to the season.