Bronze Team Success for The Kendleshire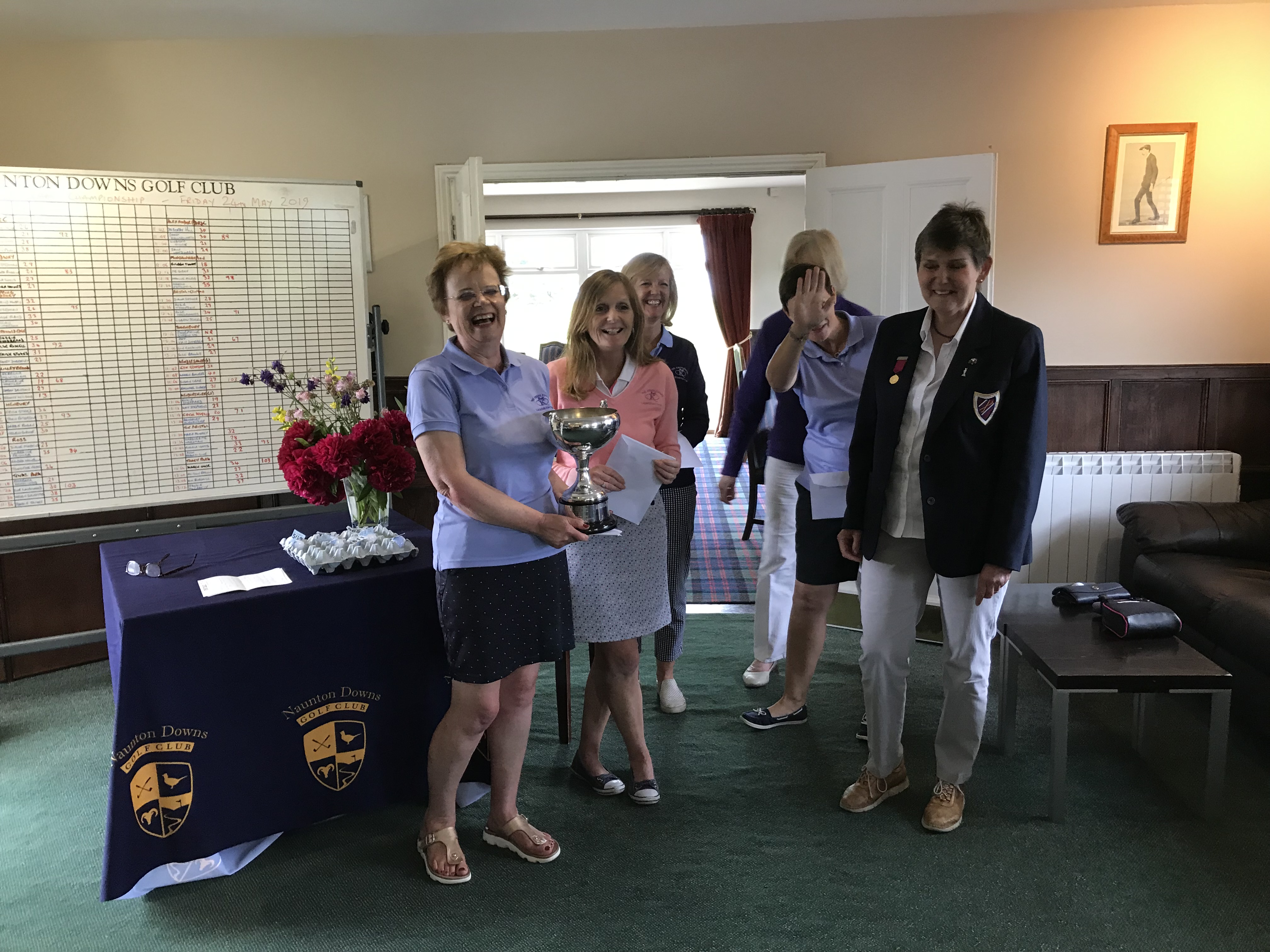 Delighted players from The Kendleshire thrilled to be receiving the BronzeTeam Trophy at Naunton Downs Golf Club yesterday. It was a very tight tight finish with 3 teams each with 103 points, the fourth player card rule had to be used and then a count back applied to two players who had tied!
County President Sue Rawles thanked the Club on behalf of the County for their excellent hospitality and generous courtesy of the course for this Competition.
96 ladies representing 23 different Clubs enjoyed excellent playing conditions and Sue went on to thank Leon and the green keeping team for their work at an especially busy time.
For a number of players from the South of the County this was their first visit to Naunton Downs, namely Karen Bowers form The Kendleshire, returning 40 points, the best score of the day,
Competition Secretary Jane Rowell arrived at 7.00a.m. at the Club where she had invaluable help all day from the Lady Captain, Linda Seaton and County Delegate Jo Cunningham who was "an absolute star" on the desk. We were grateful too for help from members in the car park, as well as spotting and starting on the course. As always Terri and her team worked hard to look after us and lots of players stayed to enjoy meals and snacks before their journey home.
Sue thanked Jane for all her hard work in preparing and running this Competition and also extended thanks to everyone who had supported the ball draw for the County Juniors which today raised £71.
Results:
Winners The Kendleshire Lyn Georgiou, Karen Bowers, Susan Lear and Rachel Scrace
Runners Up Tracy Park Karen Over, Alison Bacon, Kim Burchill and Jackie McCarthy
Third Tewkesbury Park Sue Lockwood, Barbara Hemmings, Jackie James and Helen Griffiths
Best Individual Score Karen Bowers (The Kendleshire) 40 points