Friday - All to play for!!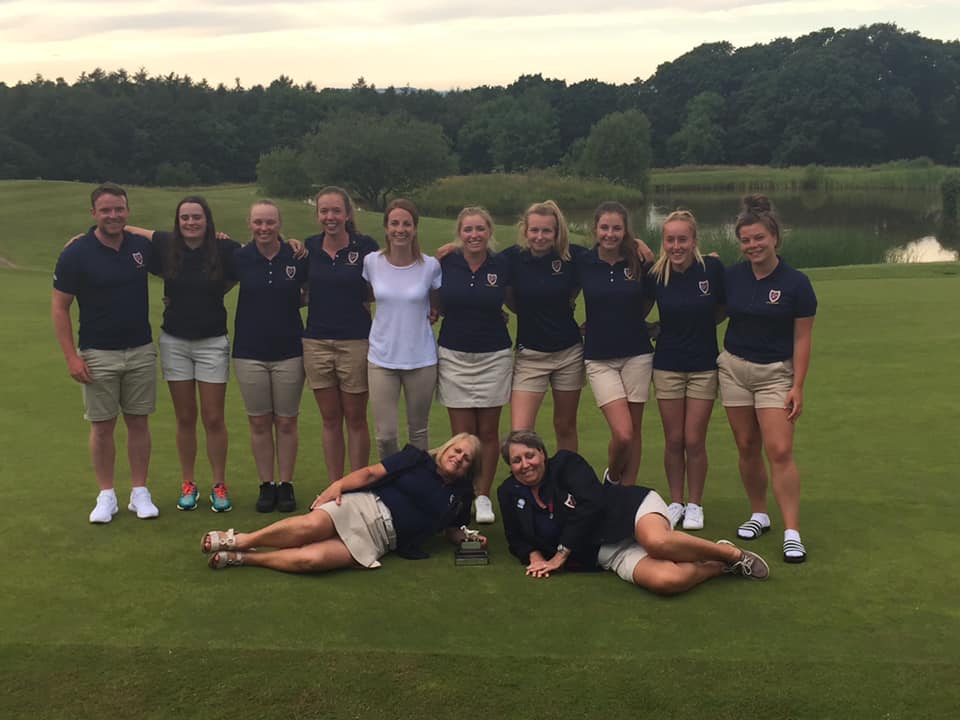 For the 5th day in a row the sun was blazing down from a cloudless sky and it was all to play for .
We had the same number of points as Somerset, but Gloucestershire had more game points, so a halved match would secure a victory for us, it wasn't an easy task!
After the morning foursomes, Somerset were leading 2-1 and came out strongly after lunch taking two singles victories early on. I can tell you. it was very tense for the Burgundy Brigade who had supported us so well all week. Somerset are a team in the ascendacy, with girls maturing from the junior ranks, their team played superbly and they pushed us all the way.
There were wins for Ebonie, Caley and Alex Giles - both teams had 4 points each - just a half would do it!
Sam Round's match was all square as she left the 16th green, a birdie for Sam at the 17th won the hole and secured the overall win for Gloucestershire.
Sam's tee shot over the water to the Par 3 18th landed safely in the heart of the green. Her young opponent bravely put her tee shot to within 10 feet and she duly sank the putt, a fine finish for both sets of spectators to enjoy.
Congratulations Gloucestershire, a tense but tremendous win - everyone played their part both on and off the course - thank you to all the caddies, supporters and spectators.
And Good Luck at County Finals at Delamere Forest in Cheshire in September!