Broadway are Nett Champions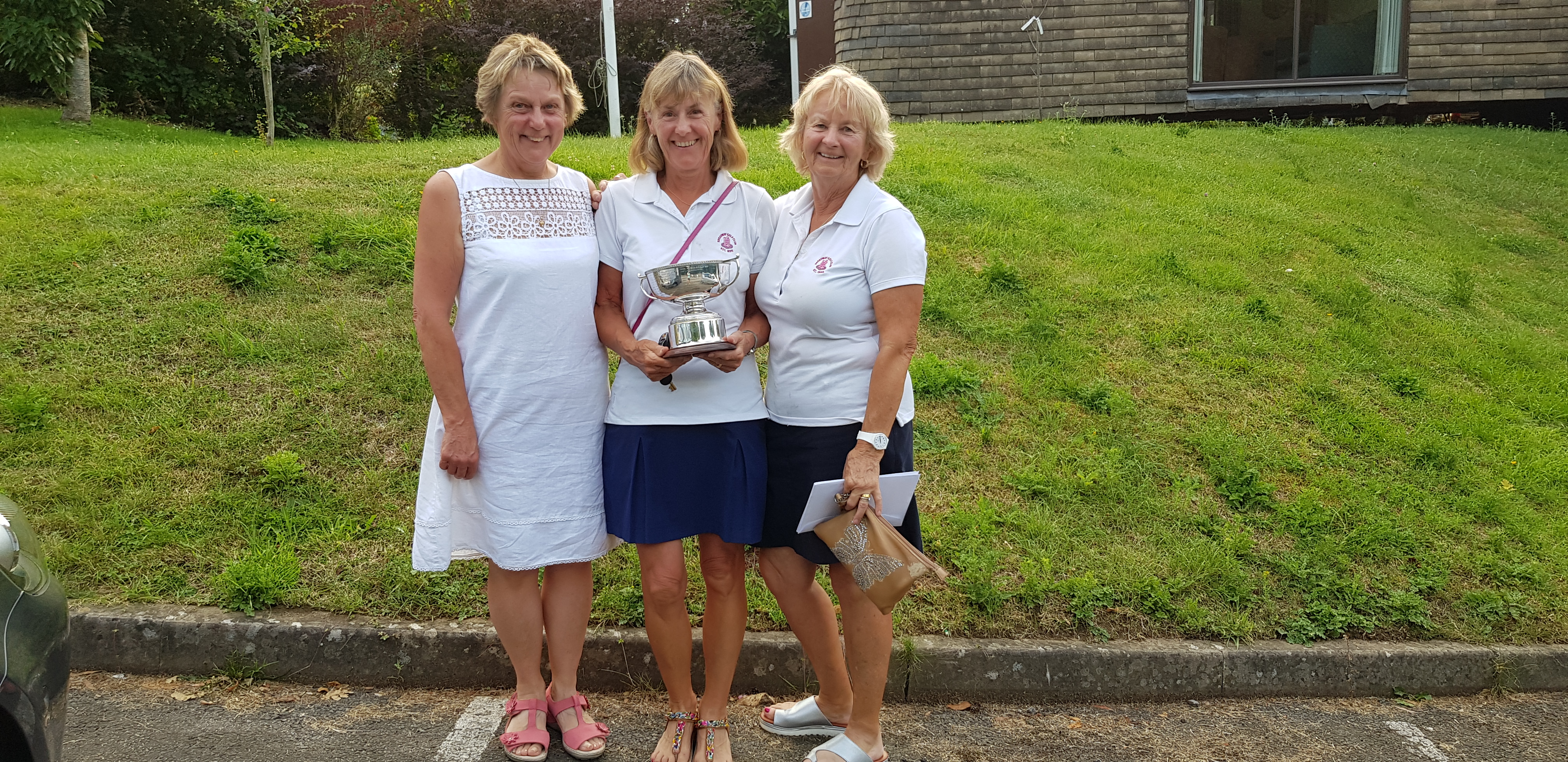 Members of the winning Broadway Team from left to right ; Fran Andrews, Irene Hawkes and Elaine Hicken, the fourth player was Jenny Brindley.
As the mercury hit 34 degrees 124 players battled against searing heat at Lilley Brook Golf Club today in the Nett Team Championship.
County President Sue Rawles congratulated everyone who managed to play the full 18 holes and thanked them for their patience and forbearance on the hottest day of the year.
She thanked everyone at the Club for their excellent hospitality throughout the day especially Lady Captain June Grady and County Delegate Liz Widdowson - our star helper was Martin who darted around the course in his buggy distributing water to the players and helping them in any way he could. The course looked beautiful and thanks were extended to Nigel Thompson and the green keeping team for the great condition and oh those tricky greens!
In their speech of thanks, Broadway explained that they had to find 2 players at short notice, Fran and Elaine stepped up and each scored nett 75 to help their team secure victory!
The Winners were Broadway , with Cotswold Hills in second place and Minchinhampton third, Cirencester were 4th.
Dorne Yorke of Shirehampton Park won the low score of the day with a Nett 70.
All results on front page of website.