Gloucestershire Girls' Fun AmAm
GREAT FUNDRAISING EFFORTS FOR GLOUCESTERSHIRE GIRLS'
On Sunday, 4 August, 22 teams of mixed competitors descended upon Henbury Golf Club to take part in the GGG Fun AmAm. Lots of the competitors pushed the dress code boundaries to dress colourfully and with some humour, which all added to the fantastic atmosphere around the course and the clubhouse.
The winners were Mariella Buchanan's (Long Ashton) team who made a great effort with their costumes, bringing along Poults, Sergio, Rory and Seve in the form of face masks. The usual prizes were well competed for, with Issy Hopkins and Linda Meaton (B & C) winning closest the pin on holes 7 and 13 and Sophie Williams (Knowle) winning the straightest drive with her ball actually lying on the rope!
We were very fortunate to receive incredible support from Henbury Golf Club and their staff as well as Lady Captain Glenda Hanmer and her right hand woman Hilary Mason. Together with the hole sponsors and all the prize donors (see attached images), we made just under £1800 which is a significant amount of money which will allow us to continue offering Gloucestershire girls coaching to help them develop and maintain their game.
With the £3800 that the 6 Course Challenge raised back in June, 2019 is proving to be a very successful fund raising year and GGG would like to thank everyone who has contributed to this fantastic amount and helped in delivering some great events.
Roll on 2020 when we'll be organising other fun events which you'll be able to get involved with!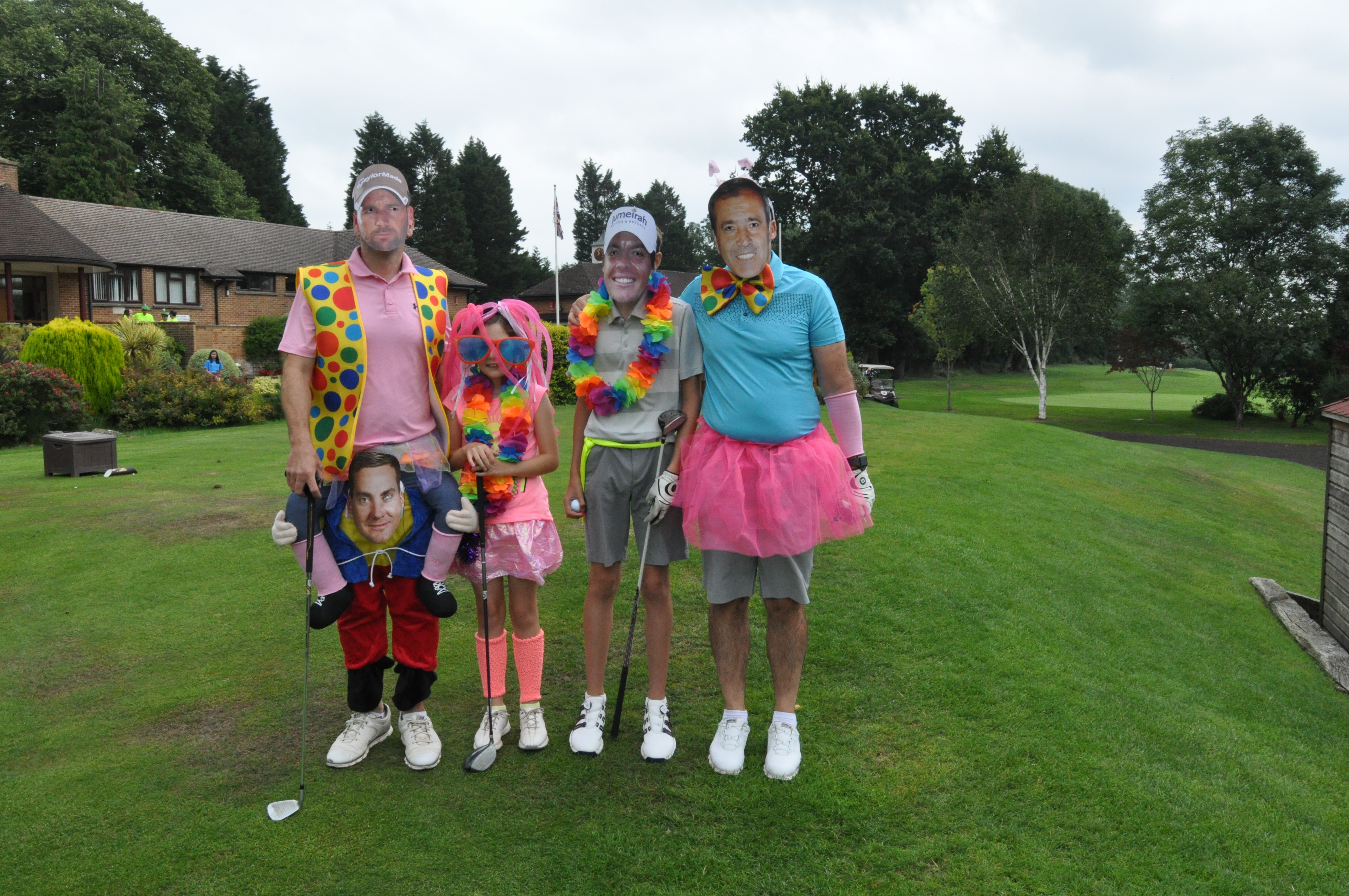 The winning team Sergio & Poults, Mariella, Rory and Seve