Perfect conditions for Kitcat Cup at Broadway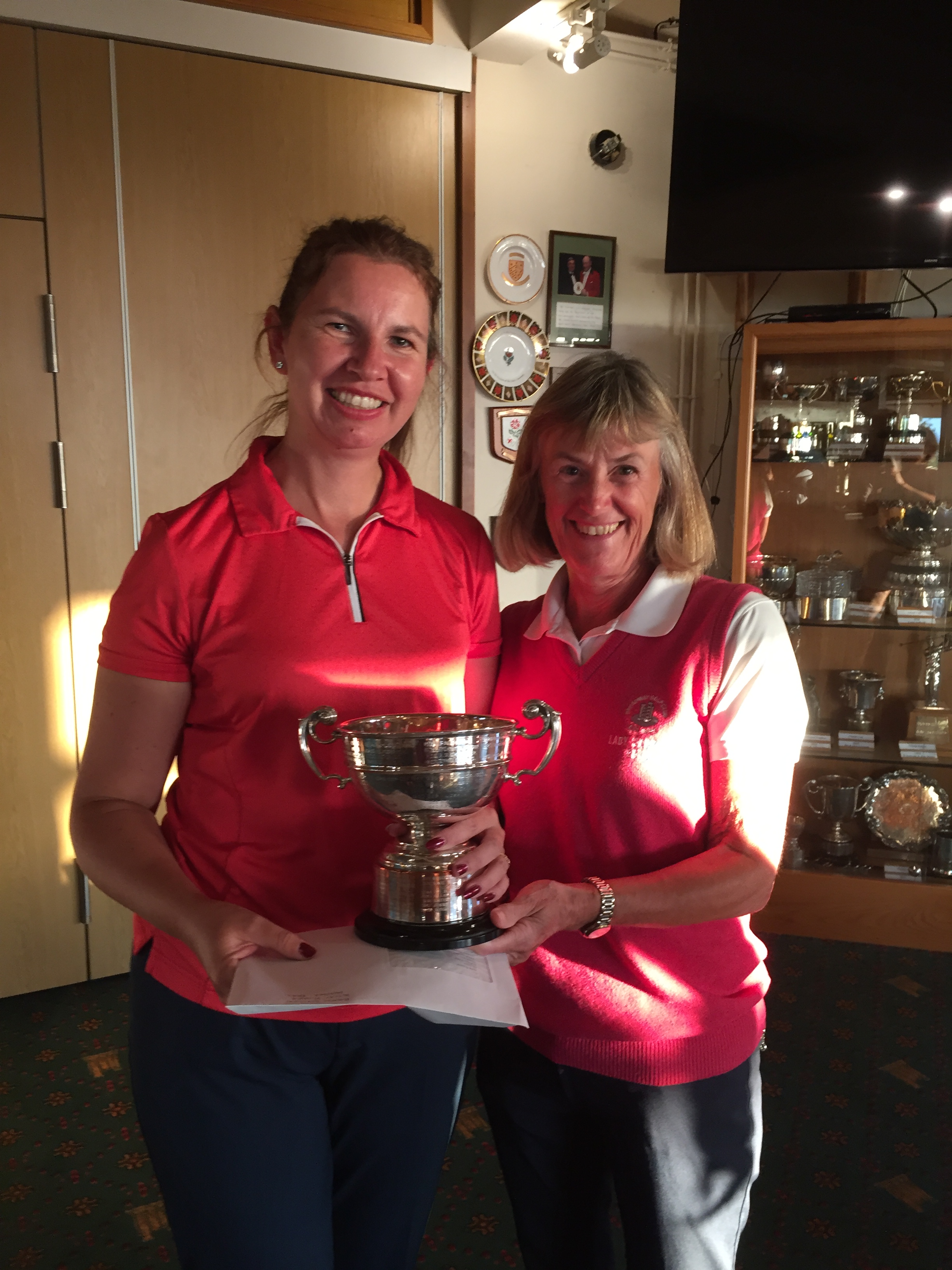 Receiving the Kitcat Cup from Irene Hawks, Lady Captain at Broadway Golf Club, Heather Earl said how proud she was to win one of the oldest trophies in the County.
The sun rose over Broadway Golf Course today with clear blue skies, showing off the immaculate greens and beautiful setting for what turned out to be a wonderfully sunny September day's golf.
Over a 110 finalists from the Kitcat Stableford Club Qualifiers set out with enthusiasm and not a little optimism for the day ahead. But whilst they loved the weather and enjoyed the fabulous views the speed and undulations of the greens proved to be the undoing for the Scorecards of many. However, good Course management and cool heads when putting, provided our winners with those much-needed extra points (or absence of 'blobs' on their Cards):
In the Silver Division they were:
1st: Jill Sewley, Thornbury GC with 35 points
2nd: Blanche Neil, Cirencester GC, 34pts c/b
3rd: Heather Sandilands, Thornbury GC, 34pts c/b, and
4th: Ali Buncher, Cotswold Edge, also 34pts on c/b.
But the overall Winner of the Kitcat Cup and 1st place in the Bronze Division was Heather Earl of The Kendleshire with a standout 40pts.
2nd: Cheryl Senior of Broadway (the early leader in the Clubhouse for most of the day), with a very good score of 38pts;
3rd: Veronica Rudd, also of Broadway,36pts; and
4th: Trish Stokes, Cotswold Edge, with 34pts.
Jane Rowell, on behalf of President Sue Rawles in her absence at Delamere Forest supporting our Finals Team, thanked Broadway GC for hosting the Competition for the day and providing such excellent hospitality. The magnificent support of Captain, Irene Hawks, the Ladies Section and their supporters ensured that everyone had a really good day and everything ran smoothly.
On receiving the Cup, Heather said how thrilled she was to win one of the oldest County trophies.