Wins for Bristol clubs on Finals Day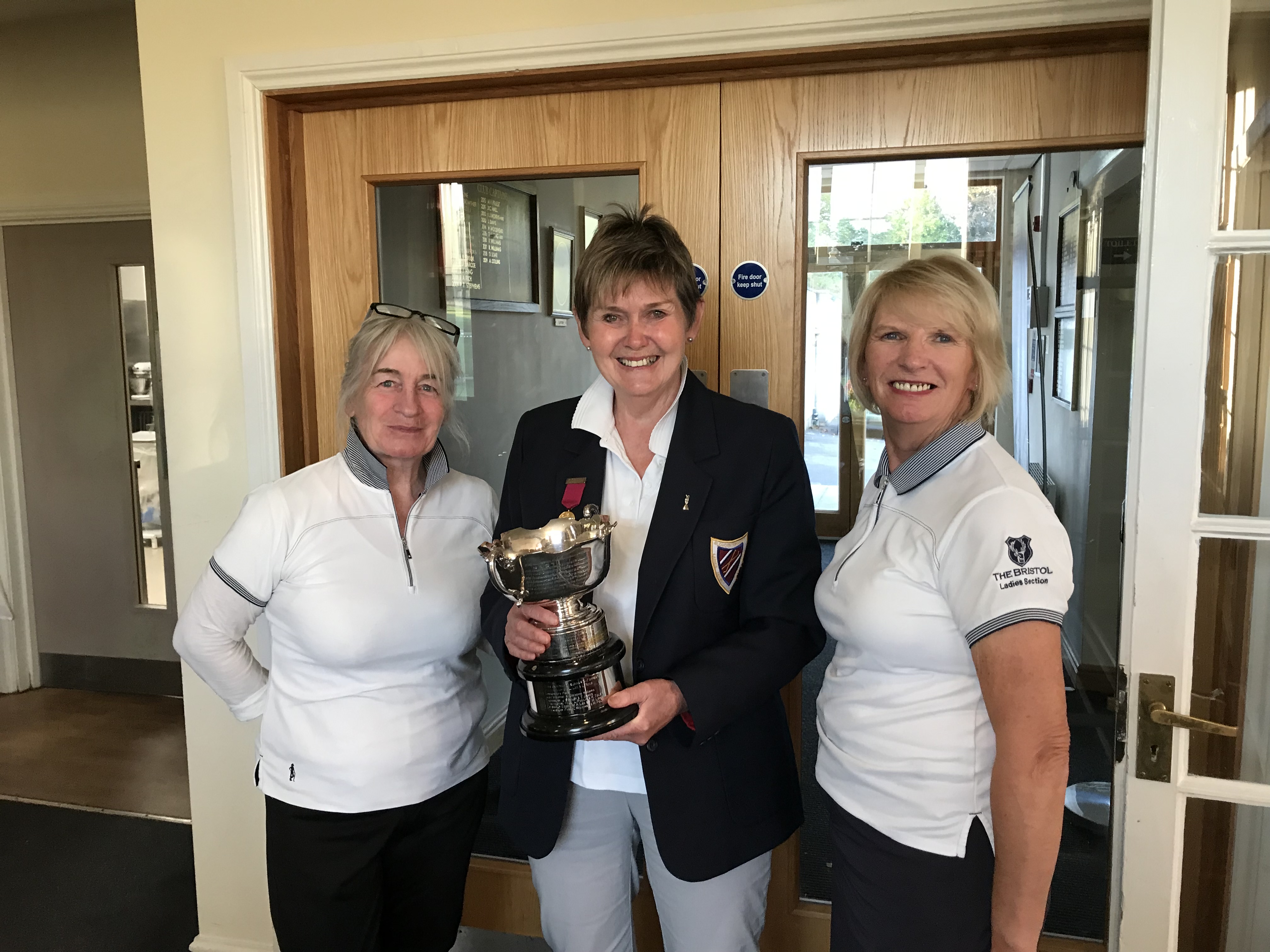 Olwen Simpson and Maria McNally receive one of the County Foursomes Cups from Sue Rawles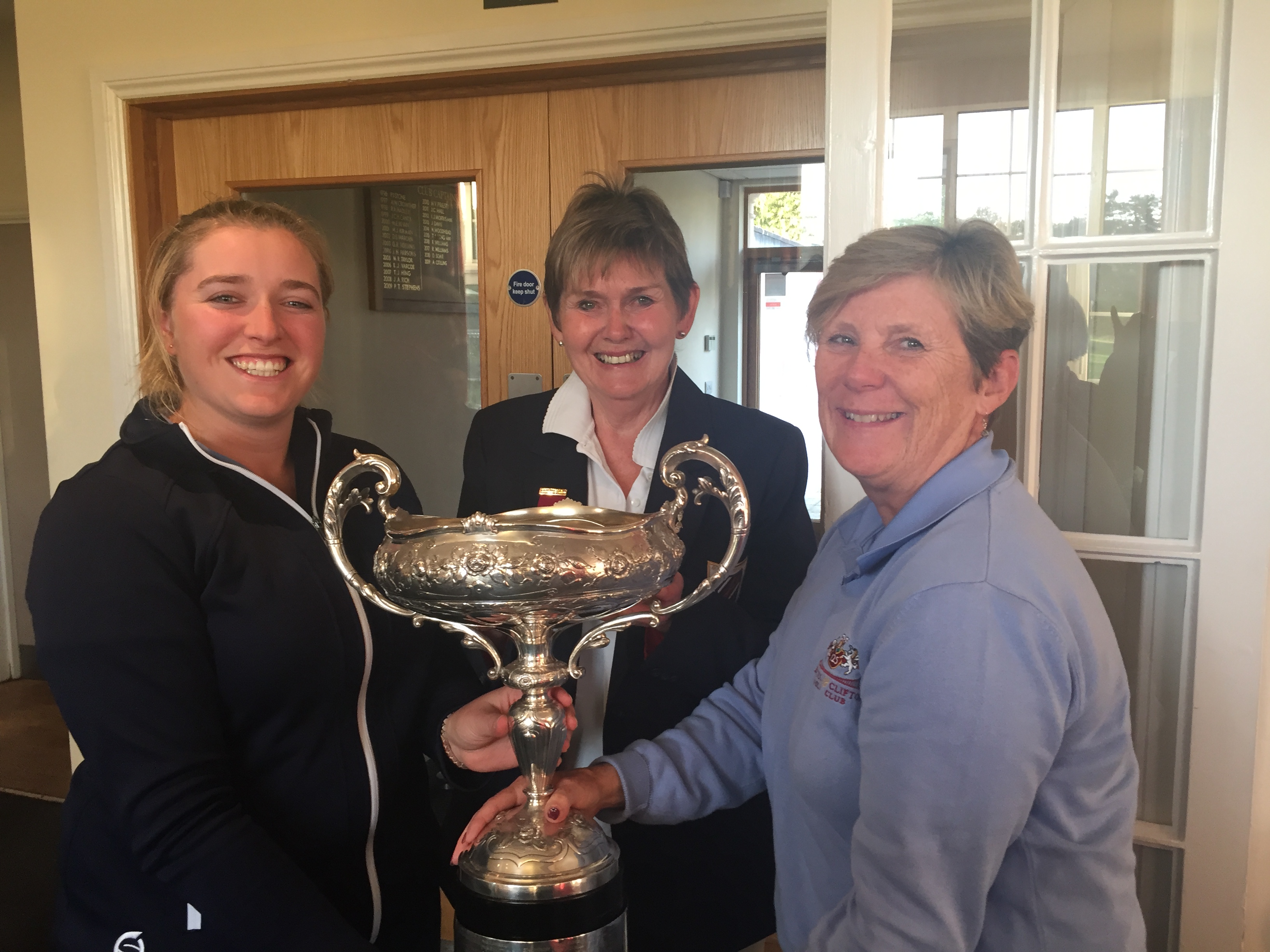 Alex Saunders and Karen Rix - winners of the very handsome Watson Williams trophy
Best described as bright and breezy, the conditions were good as players, caddies and supporters gathered at Cirencester Golf Club on Sunday for Finals Day - the conclusion of the Watson Williams Scratch Knock Out Trophy and the County Foursomes Cups.
The first match off was the Watson Williams with past winners Alex Saunders and Karen Rix from Bristol and Clifton up against the young Knowle pairing of Megan Bartlett and Grace Connelly. Referee Carol Newton said this had been a tight match with some amazingly long tee shots from the Knowle pair, but B & C won 4 holes on the trot to turn the match from 2 down to 2 up and eventually win 5 and 3.
The County Foursomes was another tight match said Bob Newton with the score either 1 up or as square on the first 14 holes, but the killer blow from The Bristol came when Maria McNally sank a 15 foot putt from off the green on the 16th to win their match 3 and 2. Maria said this was the first time their Club had even entered the Competition, and how much they had enjoyed playing alongside the very experienced pairing of Jane Rees and Linda Lee from Minchinhampton New.
At the Prize Presentation Sue Rawles thanked Cirencester for giving us the golf course on what was a very busy day. She thanked Jane Rowell for her excellent running of the Competition throughout the year and for all the preparation for today.
Sue said a big thank you to Bob and Carol Newton for giving up their time to referee the matches.
She went on congratulate everyone for qualifying for the Finals and thanked all the Clubs who had supported the Knockouts this year.