Battling the Elements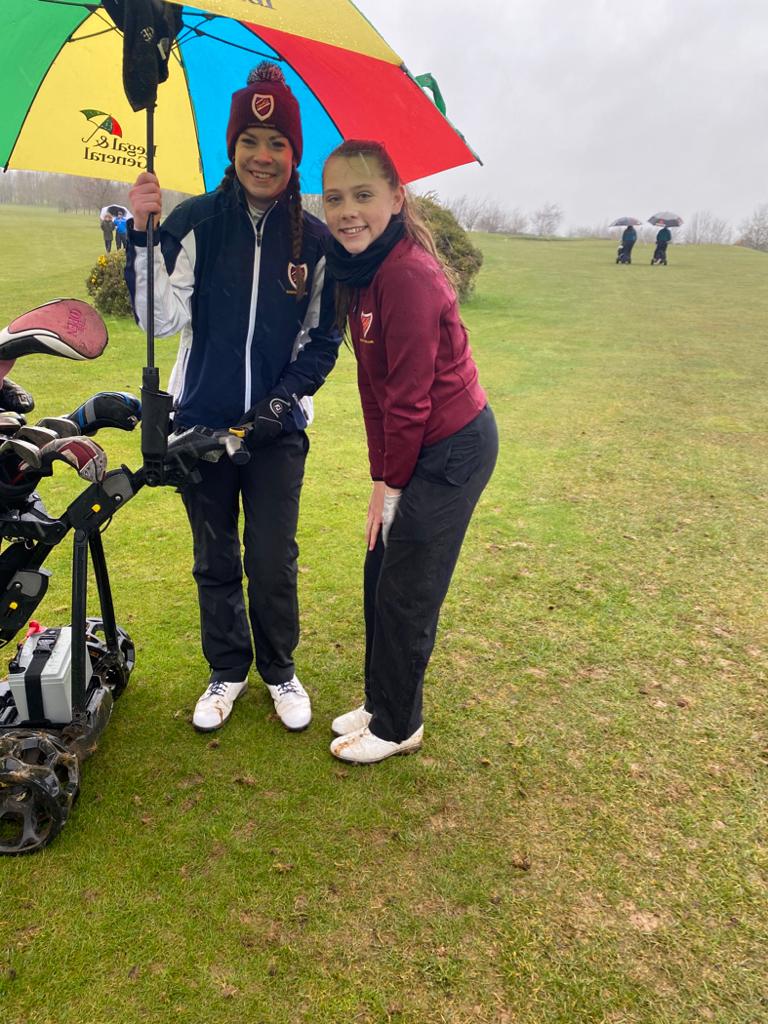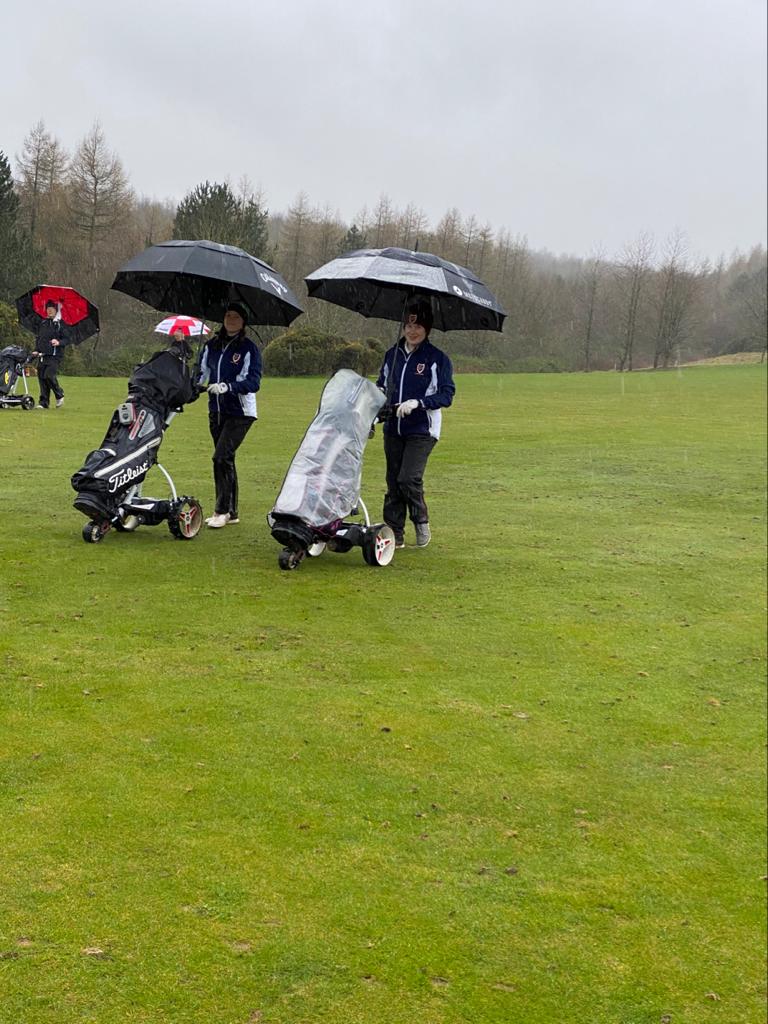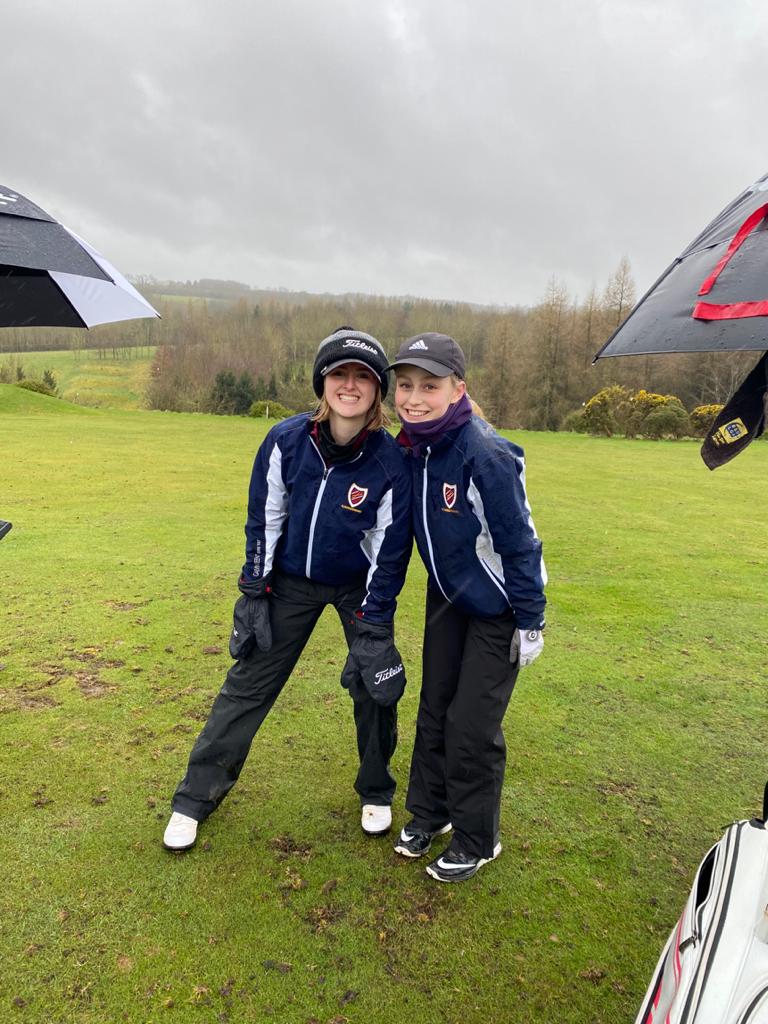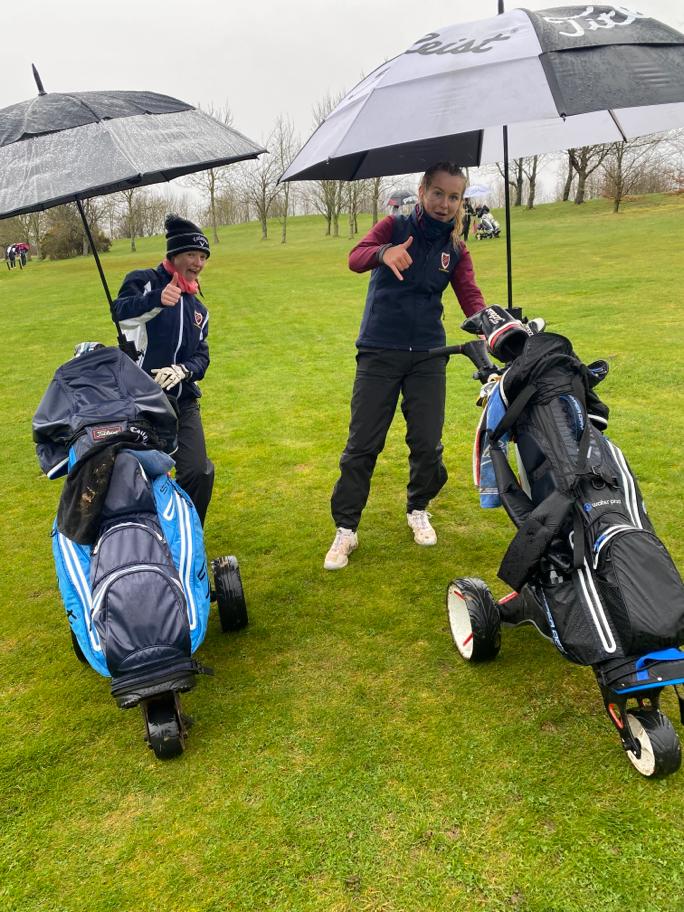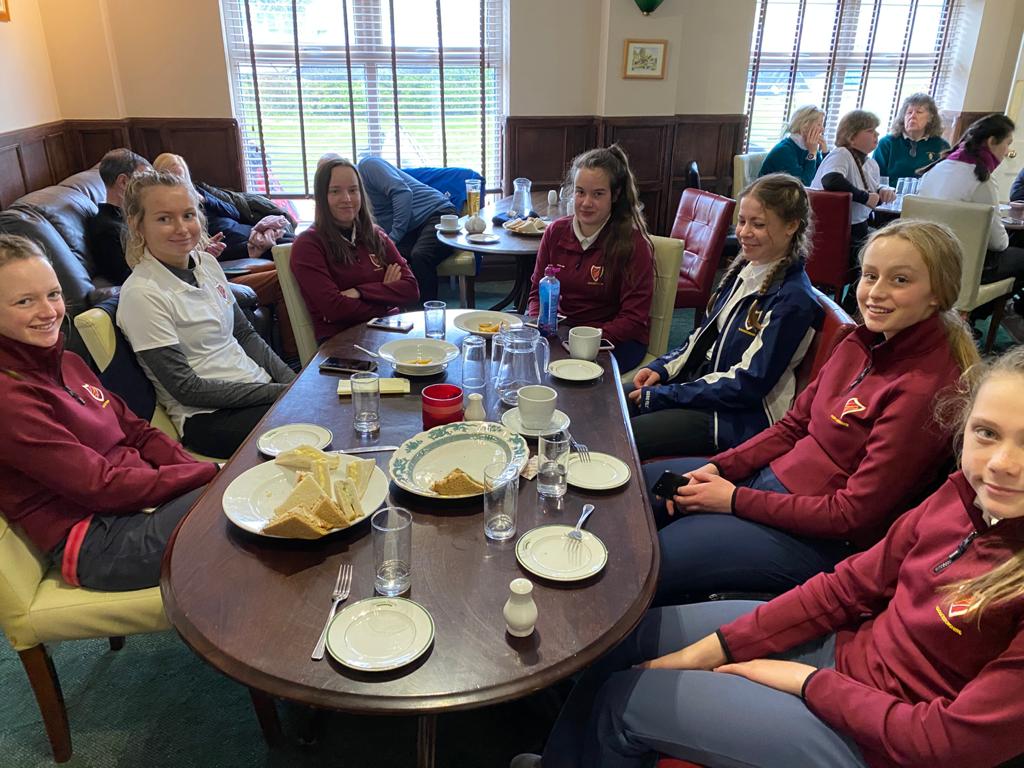 It was always going to be touch and go whether the match would go ahead after such miserable weather in the lead up to the day plus continual rain throughout the night, but the girls all arrived early enough for them to enjoy their bacon baps, before kitting up in their waterproofs and get ready, not only to do battle against the Worcestershire & Herefordshire team but Mother Nature!
Jess and Kate were never down in their match and closed it out on the 15th with a 4&3 win.
Elle and Lorna battled hard and found themselves 1 dn at the turn, but with flooding greens all the players were having to dig deep and they eventually lost 3&2.
Chloe and Shannon were also never down in their match playing the majority of their holes in regulation and they closed out their match on the 16th winning 4&2.
In the final pairing, Elin and Izzy found themselves 2dn after 2 holes but were back to A/S by the 6th. They continued to keep fighting but lost on the 15th 5&3.
With 2 points each and with little hope of the weather improving it was decided to call off the match and the teams all retired to the clubhouse for lunch and to dry out!
A big thank you to Naunton Downs GC for hosting the match, to Team Glos for smiling even in the dire weather conditions and to all the parents and supporters for braving the weather, when they didn't have to!
Let's hope the weather improves over the coming week, before next Sunday's match against the U18 Glos Boys at Filton GC - more information will be posted during the week on this match.
------------------------------------------------------------------------------------------------------------------------------------------------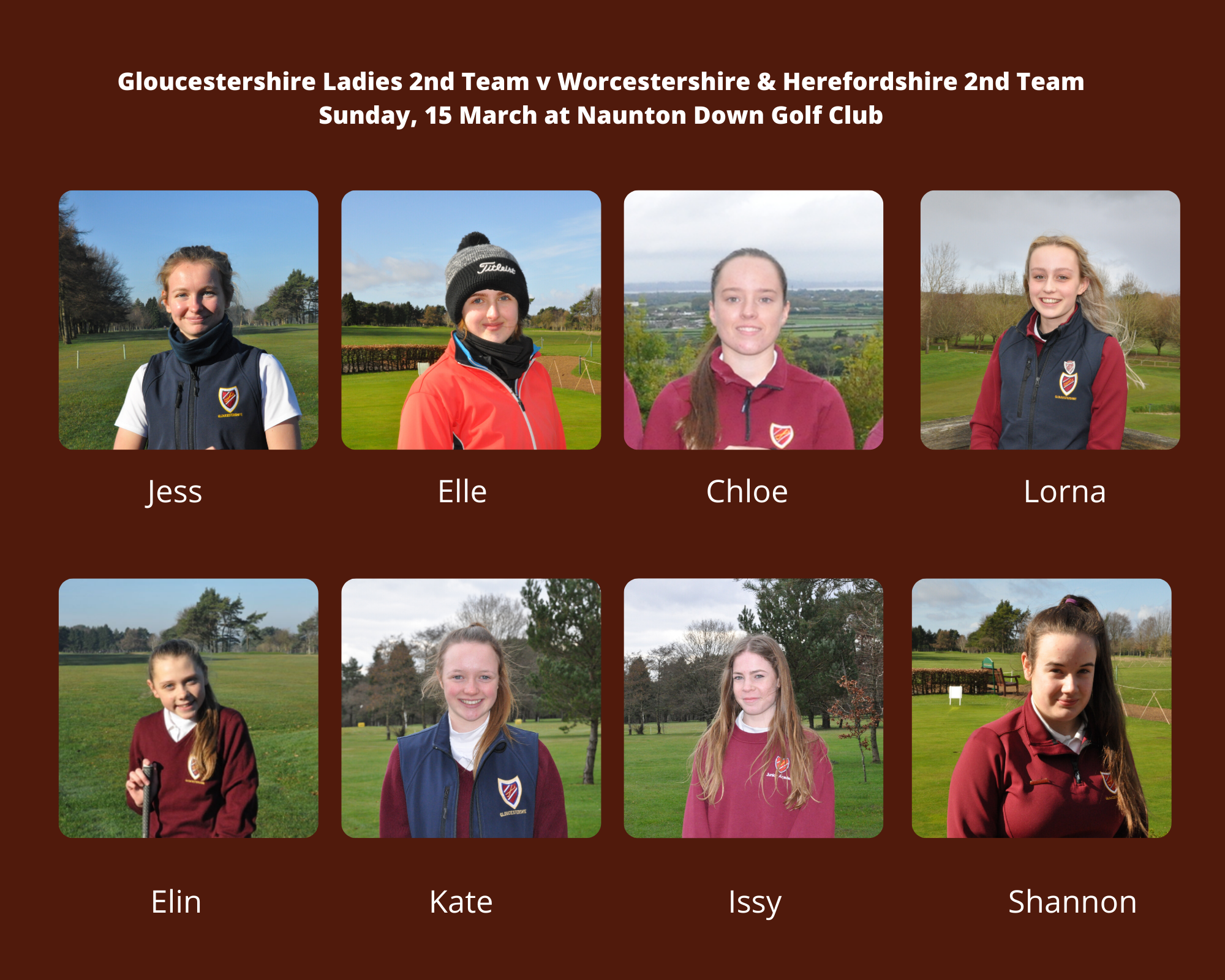 On Sunday, 15 March at Naunton Downs GC, the Ladies 2nd team take on Worcestershire and Herefordshire Ladies 2nd team in their annual friendly match.
Starting at 0900 hours the following pairings play their foursomes matches:
Jess Brown (Cirencester) & Kate Thurlow (Cotswold Hills)
Elle Willis (B&C) & Lorna Evans(Minchinhampton Old)
Elin Tynan (Minchininhampton New) & Isabel Payne (The Kendleshire)
Chloe Lloyd (Knowle) & Shannon Jones (The Kendleshire)
and then it's onto the singles matches in the afternoon with all 8 girls playing.
Wishing you lots of luck girls - play well and hopefully the weather will be kind to you!