Double Joy for Jane!!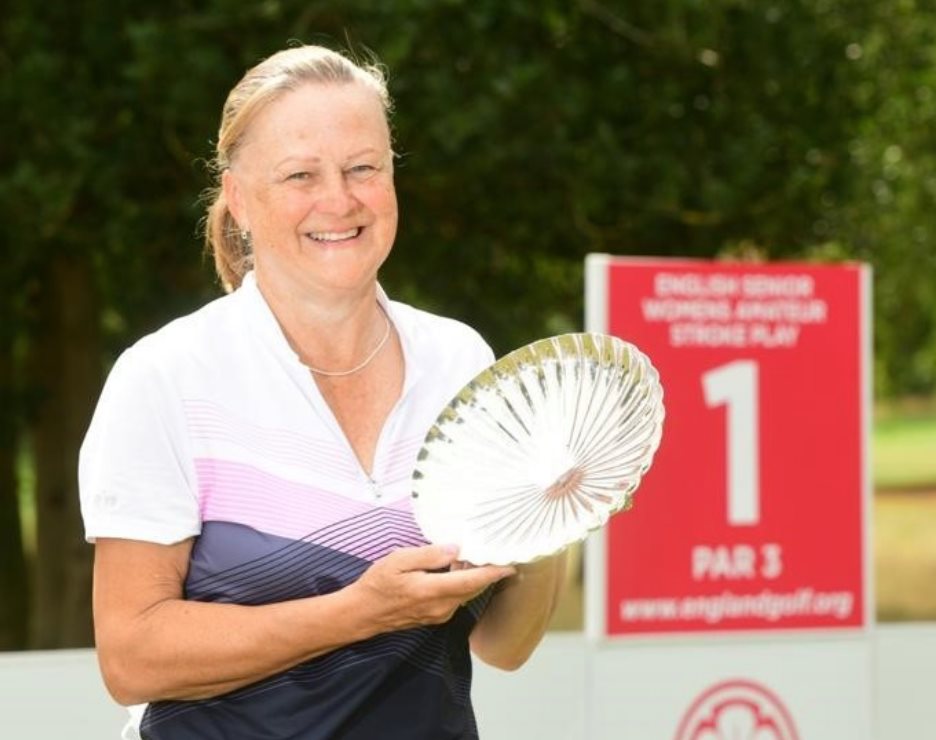 With a stunning -2 on her final round, Jane Rees (Minchinhampton GC) is now the English Senior Women's Strokeplay Champion and is also a scratch golfer for the first time in her golfing career!!!

With rounds of 71, 69 and 68 on the green course at Frilford Heath Golf Club, Jane has played in extreme heat using ice packs to keep her head cool and then probably wearing her hat to keep off the rain!
There can be no doubt that Jane fully merited her victory.
Over the course of three days playing in sweltering conditions as well as the heat of battle, she was a model of consistency.Jane never dropped outside the top two all week after an opening round of 71. A sign of things to come was noted from her first three holes of competition – all birdies.
On day two, a one-under par round of 69 characterised by four birdies in her opening five holes allowed Jane to carry a one-shot advantage into the final day's play.
Mercifully, the heat which marked the opening 36 holes of play had calmed down by the final round.
Well done Jane - fantastic result in the extreme conditions and we're very proud of you!