SQUAD TRAINING SESSION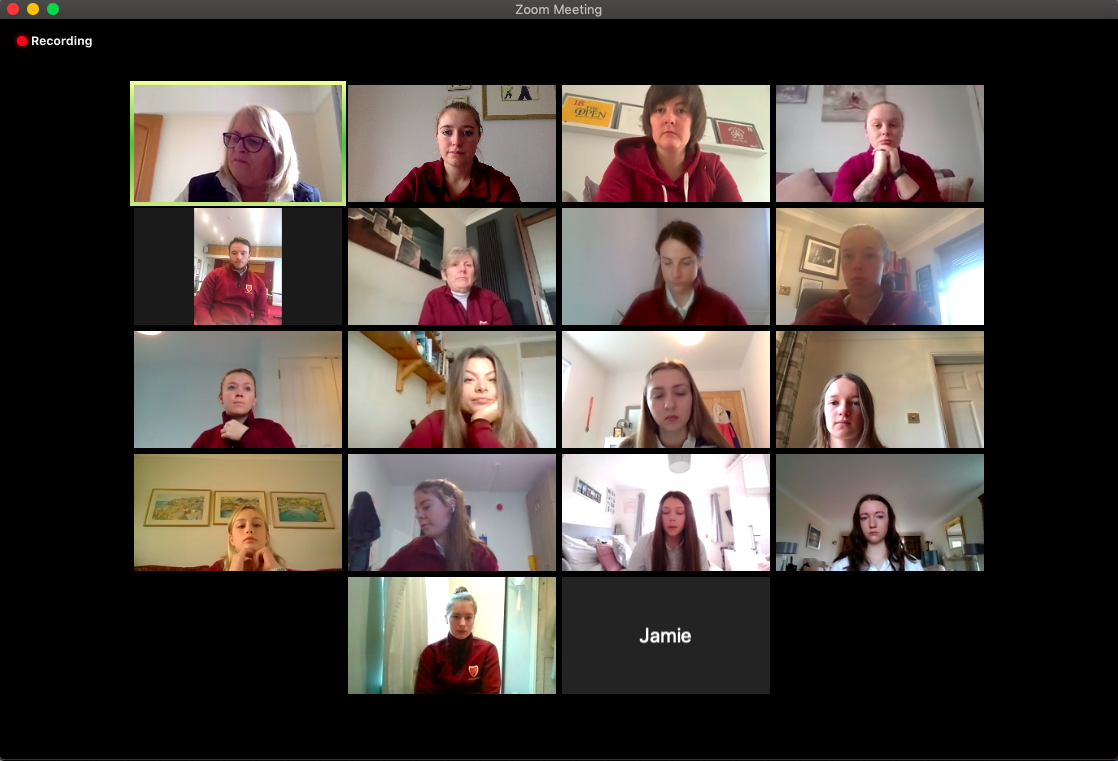 Well, it was certainly a training session with a difference. A zoom meeting where over 18 of the squad joined in.
We started with a few questions about ourselves, our club and handicap. Then went onto more interesting bits of most memorable moments on the course and you would not believe how many 'lost' their trollies into bunkers! A few best moments included 'holes in one' and best rounds ever I think Bethan and Ebonie hold that honour.
Andy McGreevy, our coach then said a few words and introduced our guest speaker Jon Pritchard.
We were lucky enough to have ex Bath, Bristol and Wales rugby professional Jon Pritchard join us to discuss his career and give his advice on performing under pressure, making the most of your potential and habits of successful individuals and teams he's worked with throughout his career. We covered a wide range of other experiences and subjects such as how to learn from failures, the power of team rules or non-negotiables and what he learned from working with world renowned coaches Sir Clive Woodward and Dave Alred. Jon also answered questions from the team who were keen to learn from a high performer in another sport and what they can apply to their own games as well as when playing for Gloucestershire.
Following on from Jon we finished the session by discussing the feedback we had requested from the squad on their experience as a member of the GLCGA. This feedback is important for us to continue to progress and understand what it is that helps us to create such a successful team. Going forward these discussions will really help to guide what we do and continue to galvanise the fantastic team spirit we have at every event we play in.