A Good Day for the Home Team at the Autumn Bowmaker at The Bristol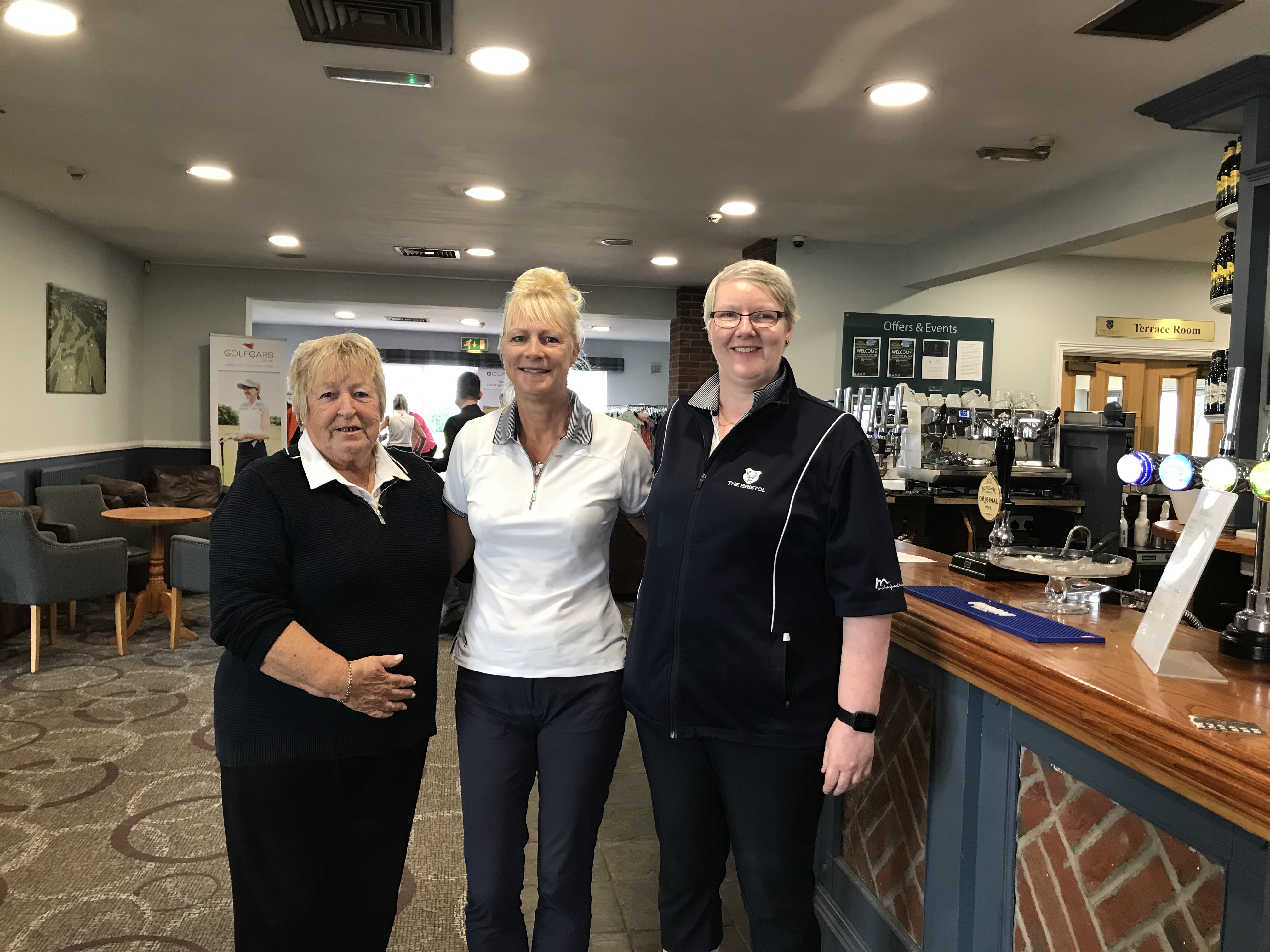 The Home Winning team of Pat Grange, Sarah Spackman and Philippa Gillam celebrating in the Bar after waiting all day for the final results, having played at 8.38 am......but at least the sun did come out to greet the returning Competitors on the scenic 18th Green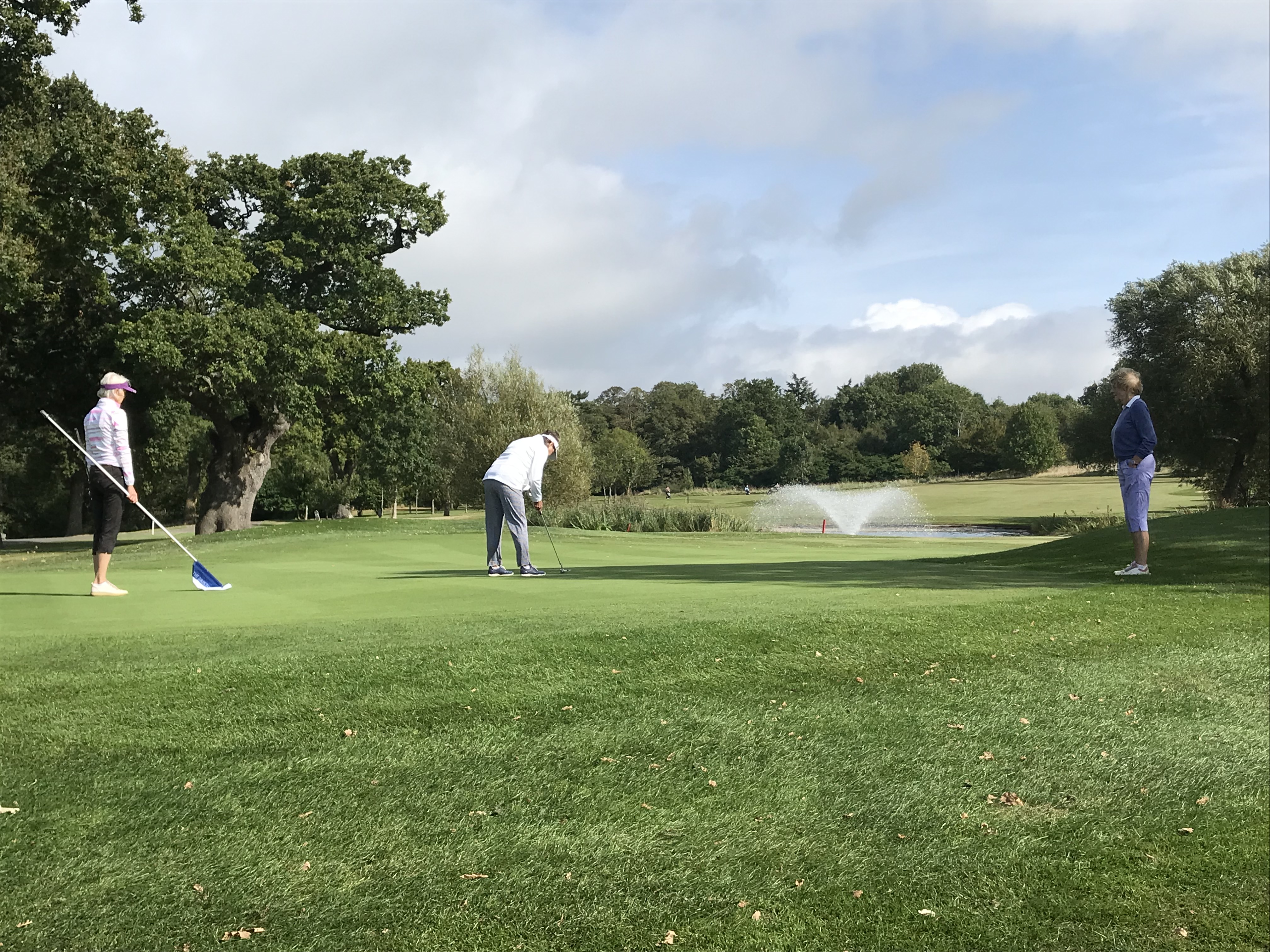 The 2021 Autumn Bowmaker was played in very good spirits, particularly as most of the 90 Competitors indulged in a spot of retail therapy before and after their game - with part of the sale proceeds going to the Lady Captain's Charity. Unfortunately Starter, Mr McNally, had to chase up one or two laggardly ladies who were too busy trying on clothes to get to the Tee on time!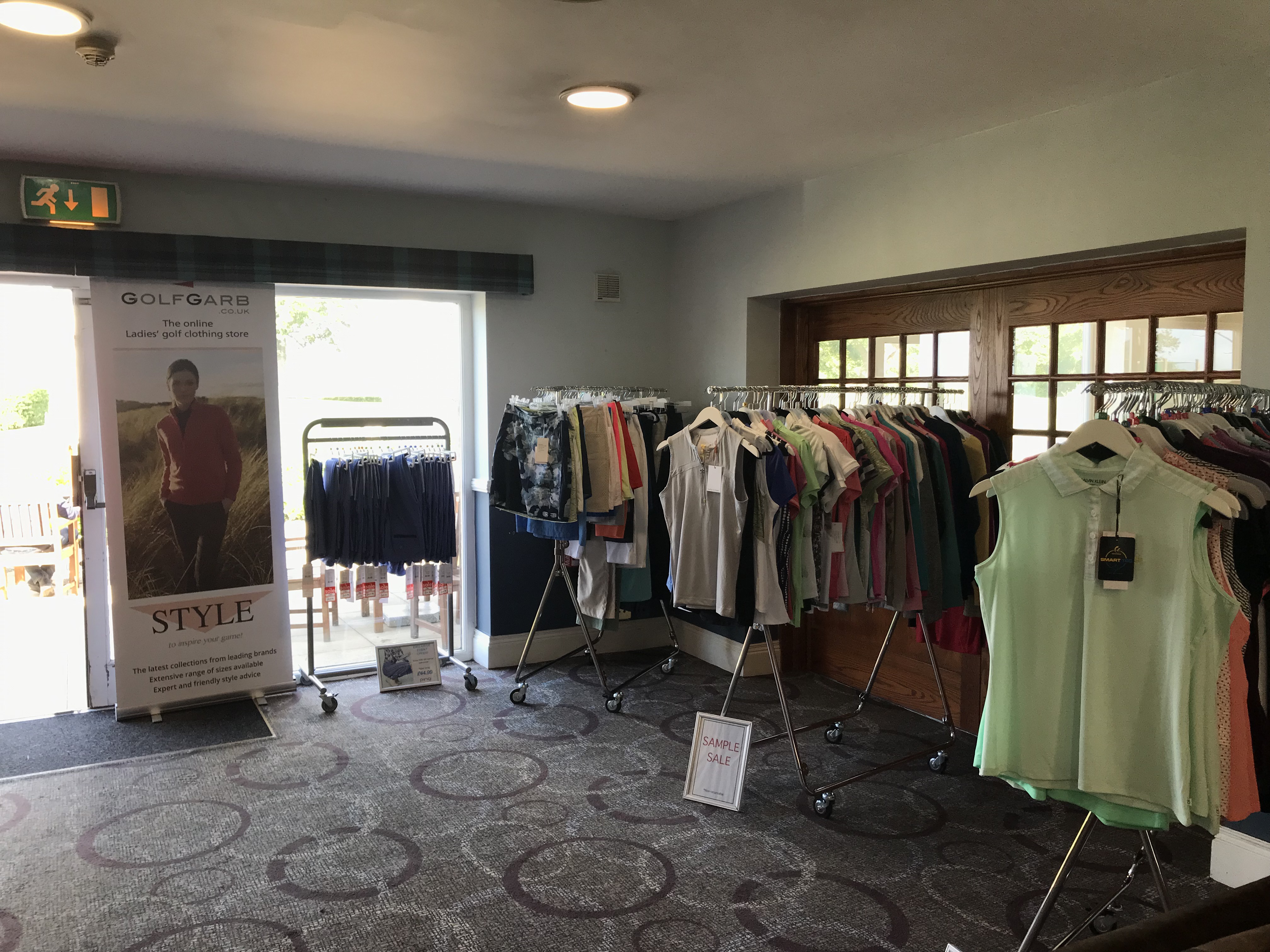 However, with the Course in excellent condition and speedy Greens, points were hard to come by and the the Home Team deserved their win with a Net 78 points. Mary Griffiths, Viv Hibbard and Gaynor Bridgman (a Cotswold Edge & Minchinhampton combo) were just behind with 77 points; and Tracy Jones, Kate Williams and Heather Sandilands (Thornbury) snatched 3rd place on Countback with 76 points.
Our grateful thanks to Henry Alliss and the Bristol team for hosting such a fun day.