Spring Bowmaker in the Rain at Cirencester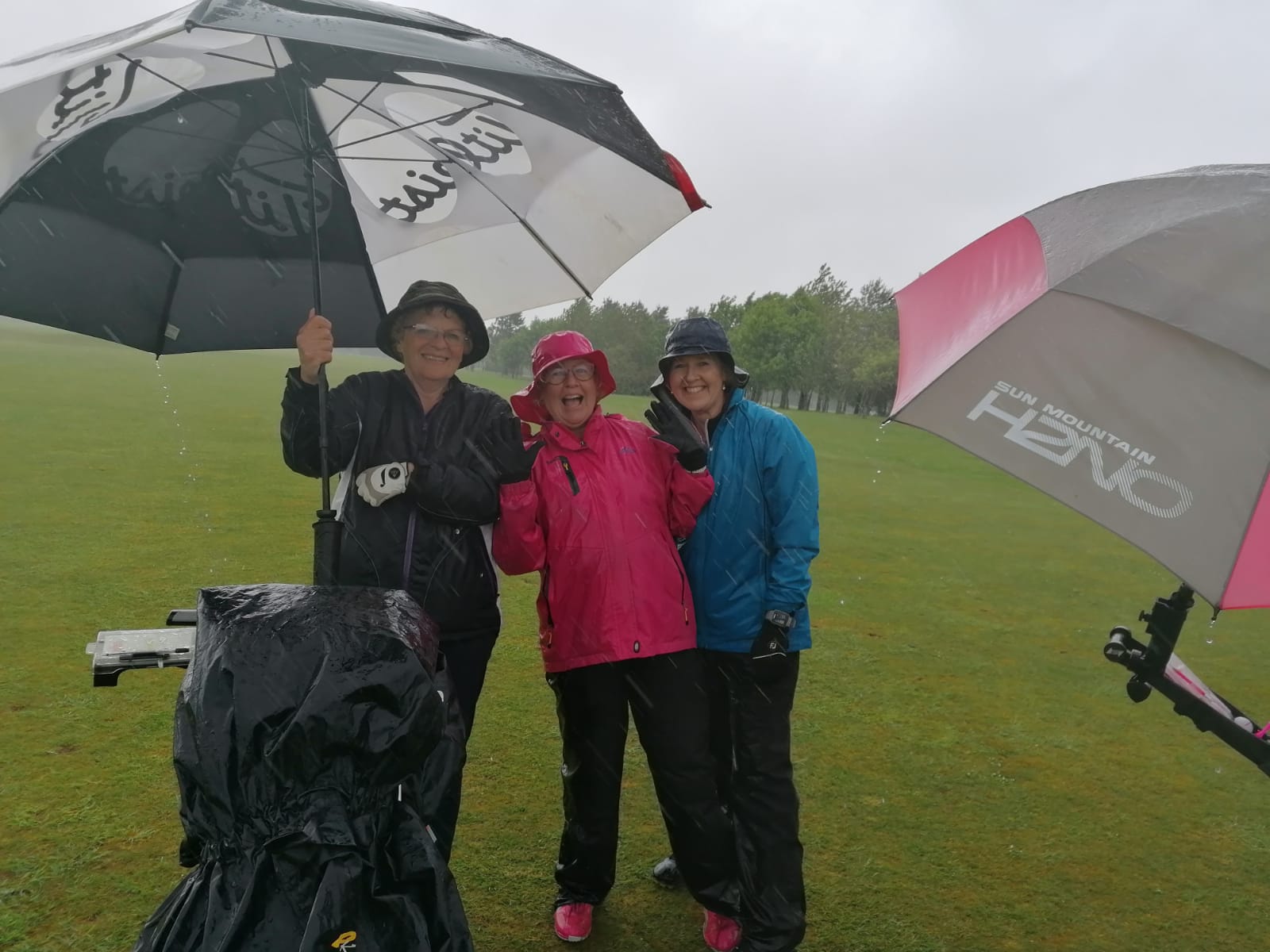 It takes a lot to put off determined golfing ladies - and sure enough 43 teams (129 players) braved the weather, and even remained cheerful, at the 2022 Spring Bowmaker competition at Cirencester. Despite steady rain which didn't ease off until late morning/ early afternoon, the Course conditions and Greens remained remarkably good and were a credit to the Greenkeeping staff and their preparations.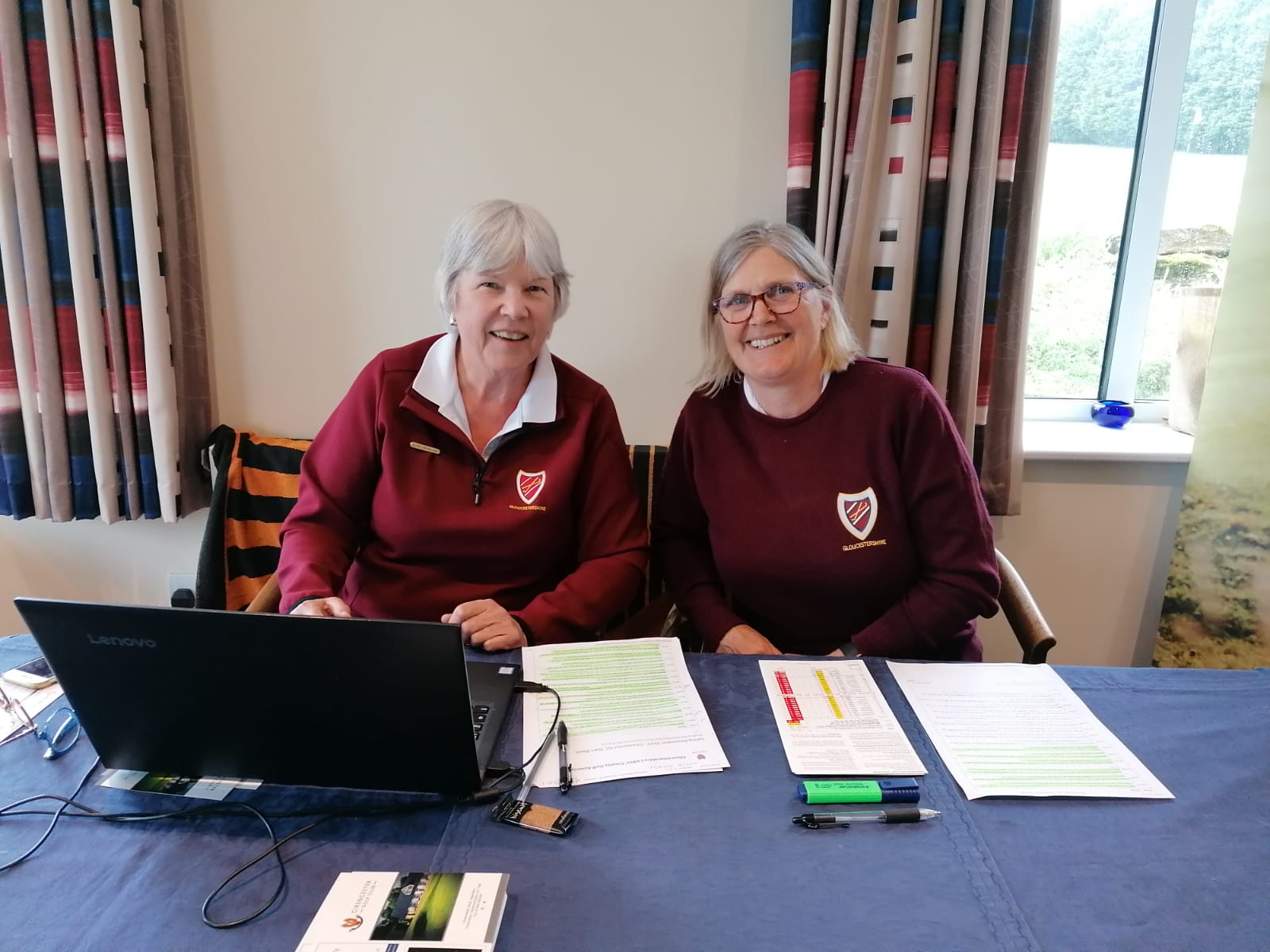 For once I was quite grateful not to be playing, and pleased to have with me Vice President, Ali Kelly, who came to help once she had dried out. Ali and her playing partners had set a cracking pace, starting at 8.00 am, going round in 3 hours flat! But no surprises that all 6 of the winning teams had late-morning or early-afternoon tee-times with slightly better conditions.
But full credit must go to the eventual clear winners: Sally Murrant, Maria Mee and Anne Pratt of The Kendleshire with an outstanding score of 92 points - they are obviously used to water, not just in the many water hazards on their home Course. The full results can be found on the main Competitions>Results page.
Thanks for an excellent day despite the conditions, must go to Lady Captain, Karen Pracy-Jennings and the Ladies section for their organisation and support throughout the day; the gallant Starters and Spotters; Francesca who led the catering team; as well as Leighton and his Greenkeeping staff. We look forward to coming back to Cirencester for the County & Seniors' Championships in 2023!