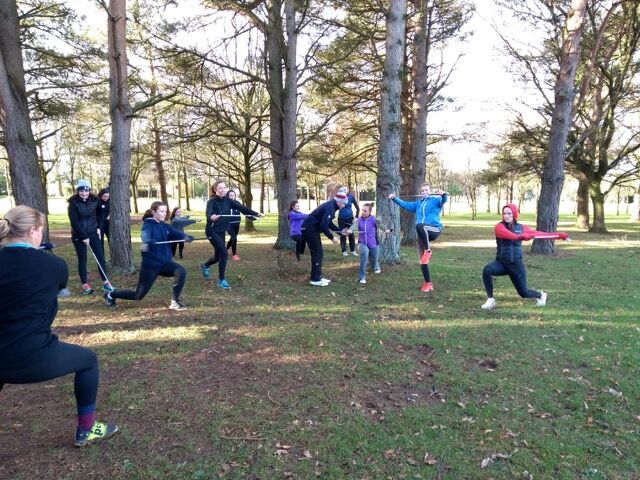 A bracing day at Bristol & Clifton
The 2018 ladies training squad met yesterday in bitterly cold conditions for their first training day led by our new coach Andy McGreevy. We welcomed five new members to the squad, enjoyed an energetic fitness session in the morning, learnt some new warmup and stretching routines and then had an approach shot competition and played nine holes of foursomes in the afternoon. An impromptu Q&A session with tour pro Chris Wood was an added bonus at lunch time - thank you Chris!
Thank you Andy for arranging the day and the squad members deserve many 'brownie points' for enthusiasm, good humour and endurance in the less than balmy conditions!
Bring on the season...(and the summer!)