The recent prolonged wet spell looked as if it might spoil the party at the County AmAm at Tewkesbury Park on Tuesday 10th April.
The forecasters had got it right and the overnight rain had all but cleared up by 10.00 am and 51 ladies took to the course with a County Team Player at the helm.
County President Sue Rawles thanked everyone for playing and reiterated that the Fun AmAm has an important place within the County Calendar as it gives our Ladies an opportunity to meet and play with members of the County Teams. It also gives the Team Members a chance to show their appreciation for the support they get from you by being here and playing with you today.
Sue also added her thanks for the continued generosity of all the Hole Sponsors and Donors and the County Professionals who have provided her with the prizes; we couldn't run this day without you.
Everyone had been very well looked after at Tewkesbury Park .
Professional Mark Fenning, the staff in the hotel and restaurant and Greenkeeper Paul Hathaway who had done a fantastic job in getting the course open for us in very difficult conditions!
Sue offered special thanks to all the Tewkesbury members who had worked hard in making this a very successful day.
And the winners were :
Alex Saunders' team of Glo Slatter, Sarah Viall from Teweksbury Park GC and Gilly Fogg from Cotswold Hills GC with 79 points.
Runners Up were Emma Brereton's team from The Kendleshire GC of Sue Johns, Brenda Oxford, Sue Williams also with 79 points
Third place was Vicky Watkins' team from Lansdown GC of Margaret Ruxton, Clare Mornemont, Jo Francis-Pope with 78 points.
Nearest the pin on the 7th was Gail Howells of Thornbury GC and nearest the pin on the 5th which was for the County player was Sabrina Thompson-Green of Cotswold Hills GC.
All very tight at the top - some great golf played and lots of fun on the course. Sponsors for website.docx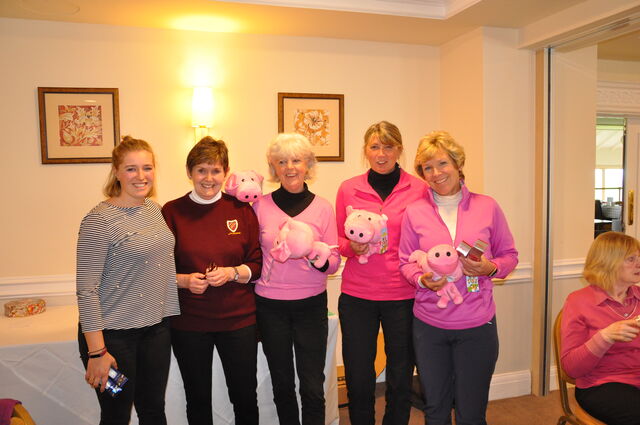 The Winning Team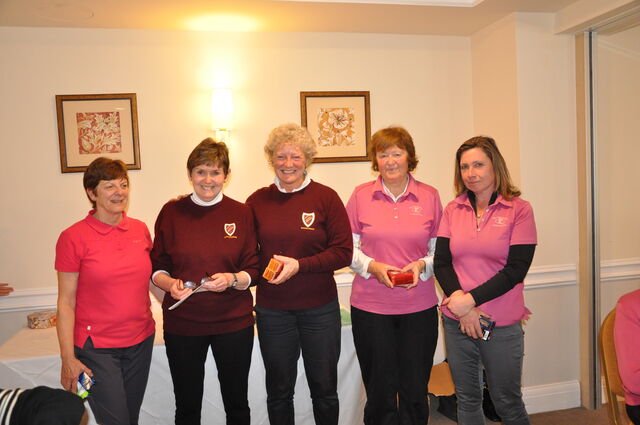 The Runners Up
Third place team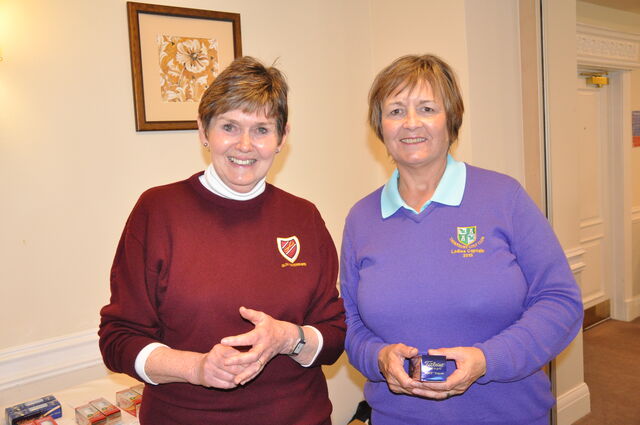 Nearest the Pin (7th) Winner - Gail Howells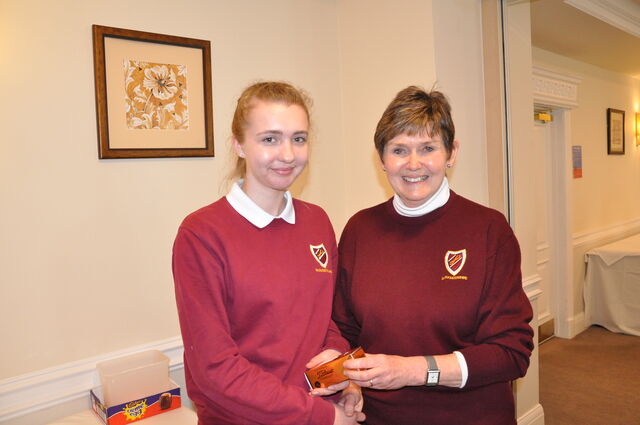 Nearest the Pin (5th) Winner - Sabrina Thompson-Green
County Players and their teams on the 1st tee: